Viewing posts tagged outside the government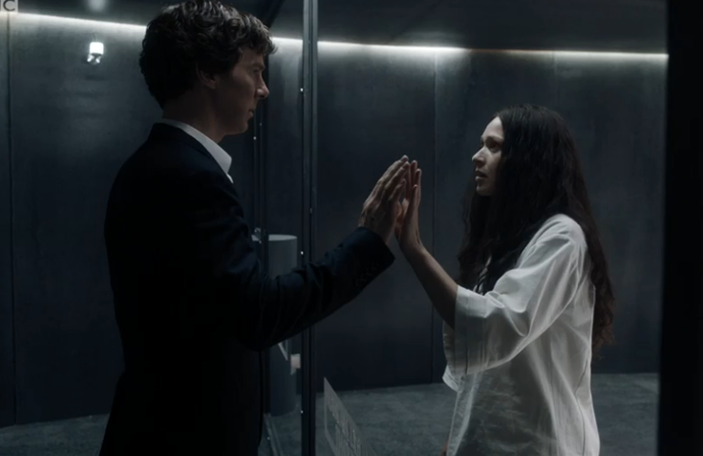 It's January 15th, 2017. Clean Bandit have been knocked off of number one by the dawn of the Sheeraning, as Ed Sheeran's "Shape of You" and "Castle on the Hill" debut at number one and two respectively, heralds of his forthcoming album that will, on its release in mid-March, lead to Sheeran occupying 14 of the top 15 slots in an absolutely unprecedented (and before the streaming era impossible ) turn of events. JP Cooper, Starley, and Jax Jones featuring Raye also chart.
In news, the Justice Department concludes its lengthy investigation of the Chicago Police Department and concludes that, yeah, they're really bad. Trump gives his first post-election press conference and mostly attacks the press. Much of the London Underground is shut down due to a strike. Martin McGuinness, the Deputy First Minister of Northern Ireland, resigns, sparking the collapse of the power-sharing government. And the Playboy Mansion goes up for sale.
On television, meanwhile, Sherlock reaches its presumptive end with The Final Problem. The central and defining mechanic of Sherlock is as it has always been: a sense of unrelenting, propulsive motion. It's just that with The Final Problem this motion is not aimed anywhere. The result is like ...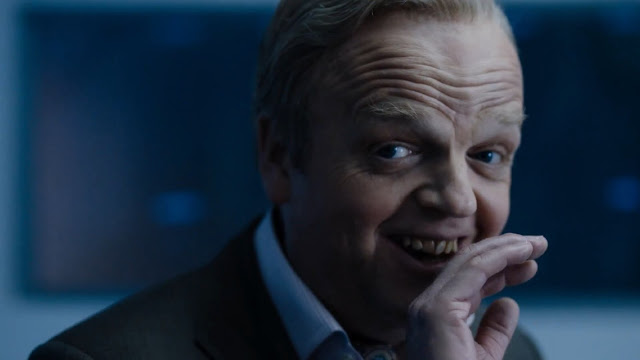 CW: Discussions of Jimmy Savile and sexual assault.
It's January 8th, 2017. Clean Bandit remain at number one, while Zara Larsson, Little Mix, Neiked, and Louis Tomlinson & Steve Aoki also chart. In news, the British Red Cross declares there to be a humanitarian crisis in England's NHS hospitals, and the US Intelligence Community releases the results of its investigation into Russian interference in the 2016 election. On television, meanwhile, Sherlock's fourth and potentially final season reaches its hump episode, which this time around is the one written by Steven Moffat.
Faced with an impossible task, Moffat took the obvious approach and failed. The Lying Detective does not fix the stumbling fourth season of Sherlock. Indeed, its efforts to do so are by and large its biggest problems, a point we will get to in good time. But I'm still coming off of two months of talking about why Class failed every week, and my next two posts are the finale and Broadchurch, so let's put off that perspective for as long as we can and see what else we can do here.
After all, this is the first time Moffat has opted to give himself the middle episode ...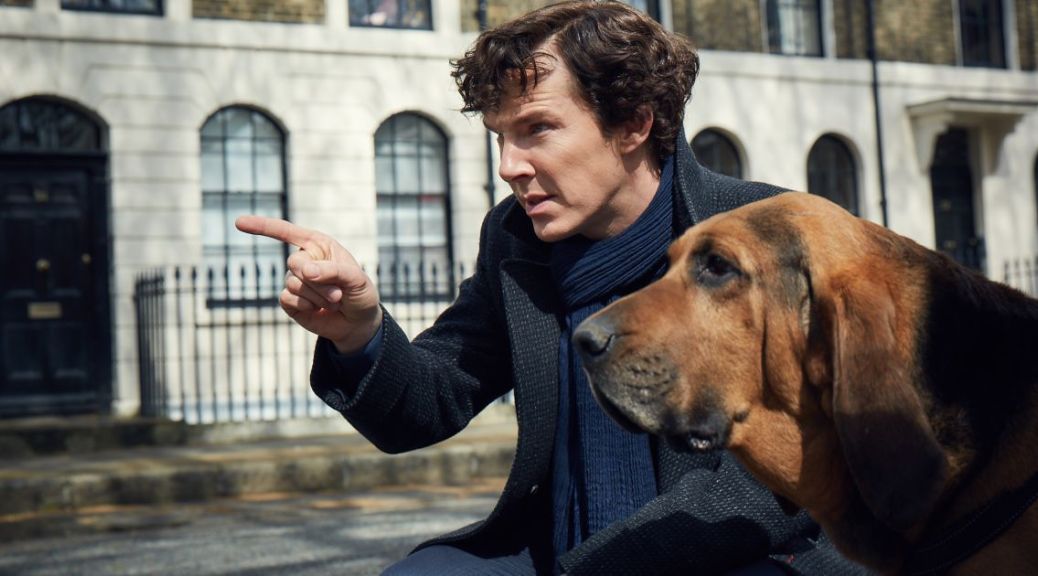 It's January 1st, 2017. Did you guess that Rockabye were at number one with "Clean Bandit"? If so, well done. Zara Larsson, Little Mix, Bruno Mars, and Wham also chart, the latter with a post-Christmas surge for "Last Christmas." In news, US troops withdraw from Afghanistan, Obama imposes sanctions against Russian intelligence agencies for interfering with the election, and Nevada's marijuana legalization goes into effect.
While on television, the puzzling failure of Sherlock Season Four begins with The Six Thatchers. Let's begin with the obvious, which is that the death of Mary is a terrible idea. There was a bit in comments a few weeks ago about fridging, including a discussion of the fridging of male characters. But it's worth de-genericiding the term a bit and remembering exactly what it is and why it's bad. Because fridging is not simply character death in the general case. It is not even character death as a means of motivating other characters, a category that can also include plot beats like the mentor figure dying so that the hero can step up. Fridging was a term created by then comics journalist and now comics superstar Gail Simone in 1999 to describe ...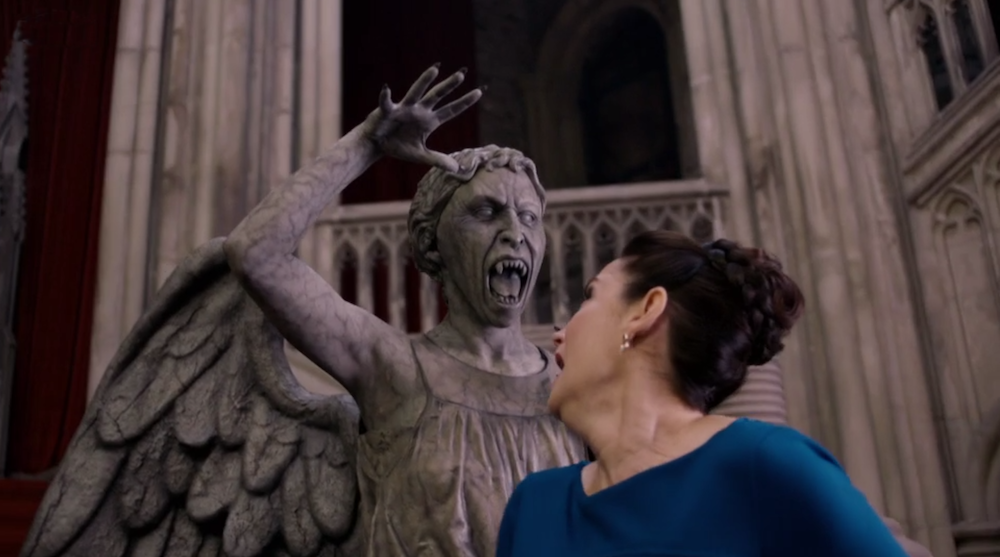 It's December 3rd, 2016. Clean Bandit remain at number one. Weeknd and Daft Punk get a seond song in the top ten, while Neiked, Maroon 5 ft. Kendrick Lamar, and Bruno Mars also chart. In news, a plane crash kills the bulk of Brazillian football team Chapecoense. Donald Trump sparks a touch of international incident when he calls the President of Taiwan, while a fire in an Oakland art space known as the Ghost Ship kills 36. A man opens fire inside a Washington pizza restaurant because, basically, Mike Cernovich said there were pedophiles there.
While on television, the season and de facto series finale of Class, "The Lost." "The Lost" hangs over the rest of Class. Without it you have seven well-meaning episodes of various levels of success—a show that could frequently have stood to be a little braver, but that always meant well and wanted to be good. With it, however, the picture gains an ugly, cynical tinge. "The Lost" is not Class's first bad episode. It is its worst episode, which is never a good thing to have happen with your finale. But more damning than its general crapness is the particular ...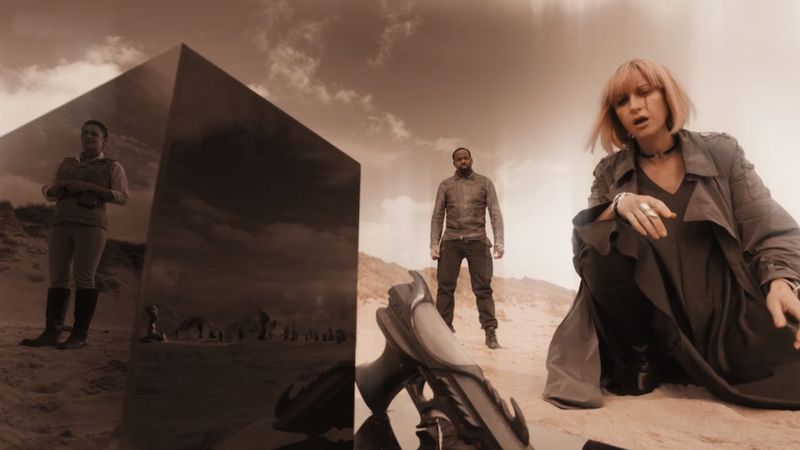 It's November 26th, 2016. Clean Bandit are at number one with "Rockabye," with James Arthur, Bruno Mars, and Neiked also charting. Indeed, the overall top ten are the same as last week in a very slightly different order. In news, the government of Colombia reaches a peace agreement to end the fifty-year long fight against FARC revolutionaries. 300 people are injured when police attack a protest against the Dakota Access Pipeline on the Standing Rock reservation. And Philip Hammond makes his Autumn Statement to Parliament.
On television, meanwhile, Class tries something different. "The Metaphysical Engine, or What Quill Did" focuses almost entirely on Quill, telling the story of her efforts to get the MacGuffin removed from her head so she is no longer enslaved to Charlie. This is already unusual, in that it gives us a YA show that has temporarily dropped all of its YA characters to focus on… well, exactly who and what Quill is as a character will come up later, so let's save it and move on. Adding to the strangeness is the eponymous concept—a device that allows people to travel into the afterlifes and higher planes of any species that has imagined one. This ...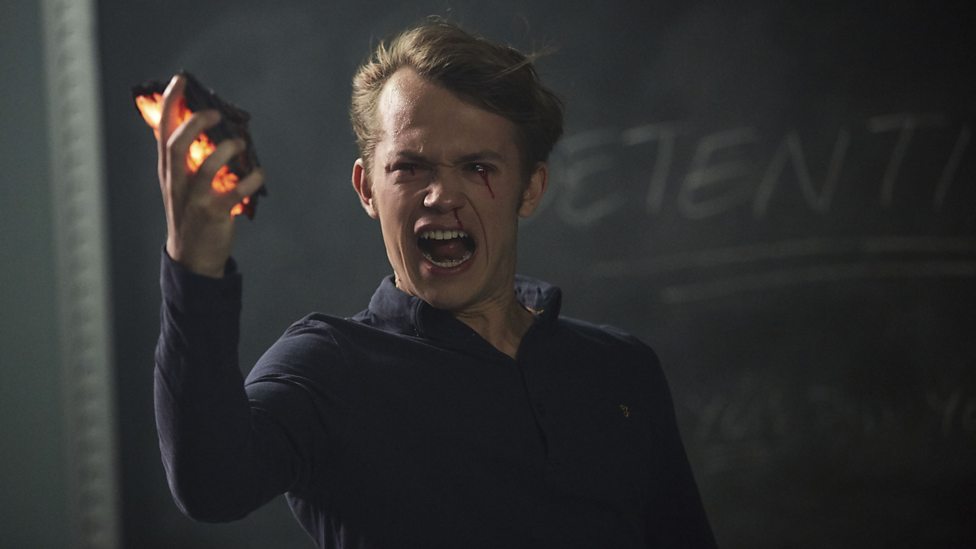 It's November 19th, 2016. Clean Bandit has debuted at number one with "Rockabye," while Rae Sremmurd, Bruno Mars, James Arthur, and the Weeknd also chart. In news, the British Medical Journal calls for the legalization of drugs while Donald Trump agrees to pay $25m in settlements over Trump University.
On television, meanwhile, Class does its bottle episode. As with "Nightvisiting," there is a sense of "really, already?" to this. The bottle episode is a classic contrivance. And while better shows than Class have gotten to them as soon as their third stories, they are generally a sign that something has gone oddly somewhere else in the season. In this case the culprit is fairly obvious: this is a Quill-free episode done on the cheap. Next week we have a Quill-only episode that's blatantly where the money has gone.
If this sounds familiar, it's presumably because you've watched Doctor Who and remember Russell T Davies tossing David Tennant into a cheap bottle episode he wrote in basically two days so that he could have Catherine Tate and Billie Piper do a costly greatest hits tour of his era the week after. Indeed, the basic setup ...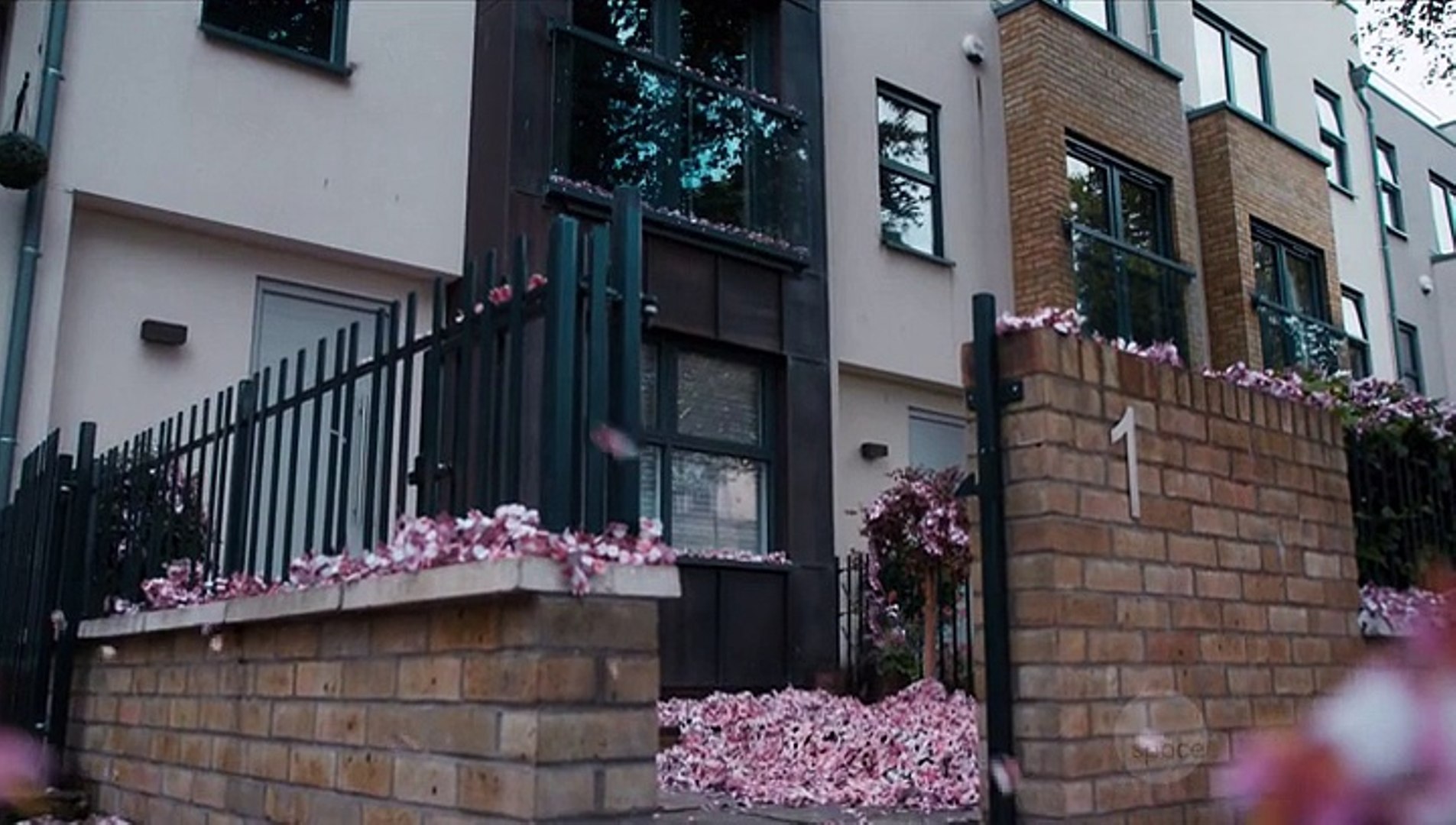 It's November 5th, 2016. Little Mix are at number one with "Shout Out To My Ex." James Arthur, Clean Bandit, Bruno Mars, and Drake also chart. Everything is fine. The Chicago Cubs have won the World Series for the first time in over a century. US Presidential election is in three days and Hillary Clinton is obviously going to win. Then, three days later, she doesn't. Clean Bandit seizes the number one spot, Maroon 5 and Kendrick Lamar enter the top ten, and the other half of Class's only two-part story airs
Let's start with the basic structural oddity: a midseason two-parter in an eight episode season. This means that there's never really a sense of momentum in the show. Its apparent initial pattern of being a monster-of-the-week show that picks a focus character each week is discarded. The subsequent structure of the next two episodes, in which the cast is split to do a bottle episode and an expensive episode that takes place at the same time, is too singular to establish a new pattern. This could be a compelling gambit of a show that has no pattern and is constantly surprising the viewer, but as ...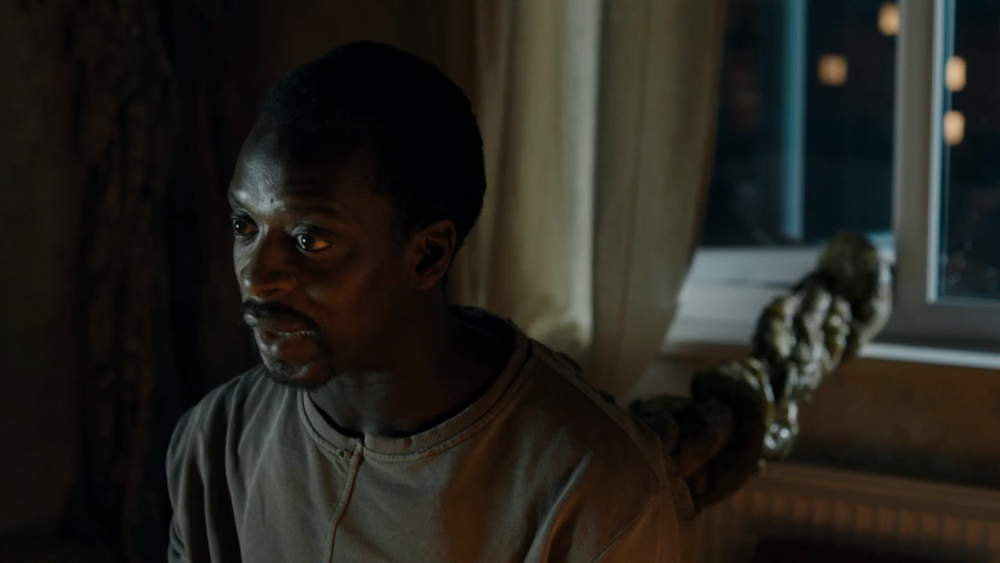 It's October 29th, 2016. Little Mix remain at number one. Actually, the second, third, fourth, and fifth songs on the chart do too. The news is altogether more volatile; Parliament approves the long-gestating Heathrow third runway project, which isn't that big. In the US, meanwhile, the far-right militiamen who occupied the Malheur National Wildlife Refuge earlier in the year are all acquitted and FBI Director James Comey makes a stunning intervention into the US Presidential race less than two weeks before election day as he announces the re-opening of the investigation into Hilary Clinton's e-mails due to e-mails found on a device during the investigation of Anthony Weiner's sexting of a fifteen year old girl while continuing not to disclose that Trump Campaign was also being investigated over its links to Russia. This has consequences.
On Internet streaming platforms, "Nightvisiting." It is here the cracks begin to show for Class. It's not that "Nightvisiting" is bad. Its ending is slightly misjudged (having Tanya's effort fail so that Miss Quill can get a hero moment driving a bus into a tentacle mostly serves to ostentatiously deny the black girl an earned hero moment so the femme fatale white woman ...