Viewing posts tagged outside the government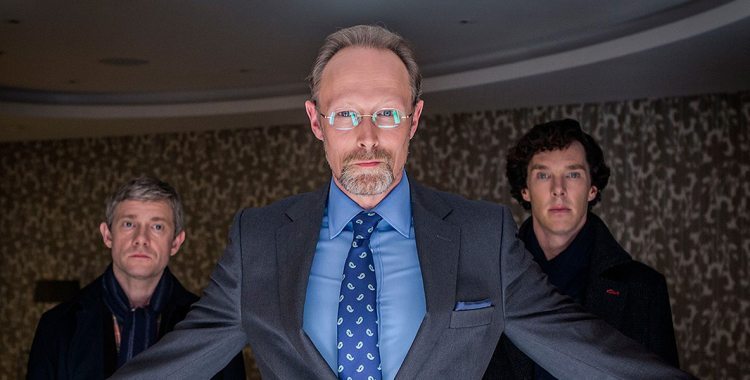 It's January 12th, 2014. Pharrell Williams is happily at number one, with Beyonce, Eminem, Ellie Goulding, and Pitbull also charting. In news, a cold snap in the US has all fifty states with at least somewhere below freezing, and a chemical leak in West Virginia leaves 300,000 without clean water. In the UK, the death of Mark Duggan, which kicked off riots in the summer of 2011, is ruled to have been lawful, while Keith Wallis pleads guilty for falsely claiming to have heard Andrew Mitchell call some police officers "plebs."
On television, meanwhile, the shooting star that is Sherlock Series Three finishes its arc across the firmament with the Moffat script. His Last Vow is an odd thing. There are days on which I think it might be Moffat's greatest ever script. But I mean "great" in its most complexly troubled sense. Moffat has been open about the fact that Series Seven of Doctor Who and The Day of the Doctor were miserable experiences. If the latter was him hauling himself back into fighting shape, then, this is the script with which he means to take back the mantle of being one of the most essential ...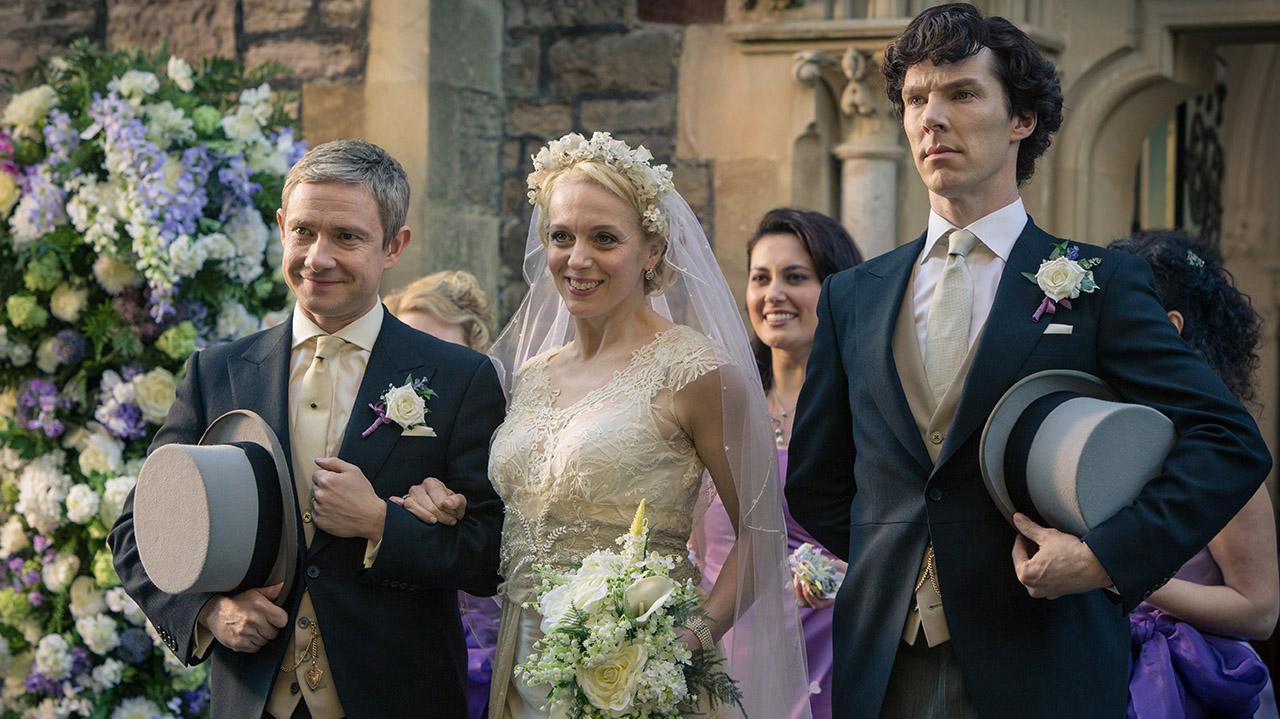 We continue to count down towards the TARDIS Eruditorum relaunch on March 19th with revised versions of some old blog posts on Sherlock. Proverbs of Hell will run its final two installments on Tuesday and Thursday this week.
It's January 5th, 2014. Pitbull and Kesha are at number one with "Timber," and while the rest of the charts are pretty similar to four days ago, we've got Avicii, Jason Derulo, Martin Garrix, and OneRepublic as artists we didn't actually mention last week. News is about as sleepy as you'd expect for four days at the beginning of the year, although there's some flooding in Wales, Scotland, and the west of England. On television, meanwhile, the third season of Sherlock continues its twelve day blitz with The Sign of Three.
Let's talk about what Sherlock is. Although its main character is a detective, it is not quite a detective show, in that the solving of mysteries is not its main narrative engine. One suspects that had it been comprised of six hourlong episodes a season it would have been, as it would have had several filler episodes each run that would have ended up being case of the ...
TARDIS Eruditorum will return on March 19th. But as a prelude, we're rerunning lightly edited versions of some old essays from the earliest days of the Patreon, now reskinned as the Outside the Government essays for Series 3 of Sherlock. I would also be remiss if I did not note that we are in the final 48 hours of the TARDIS Eruditorum Volume 7 Kickstarter, and it's a nailbiter whether we'll make all the stretch goals.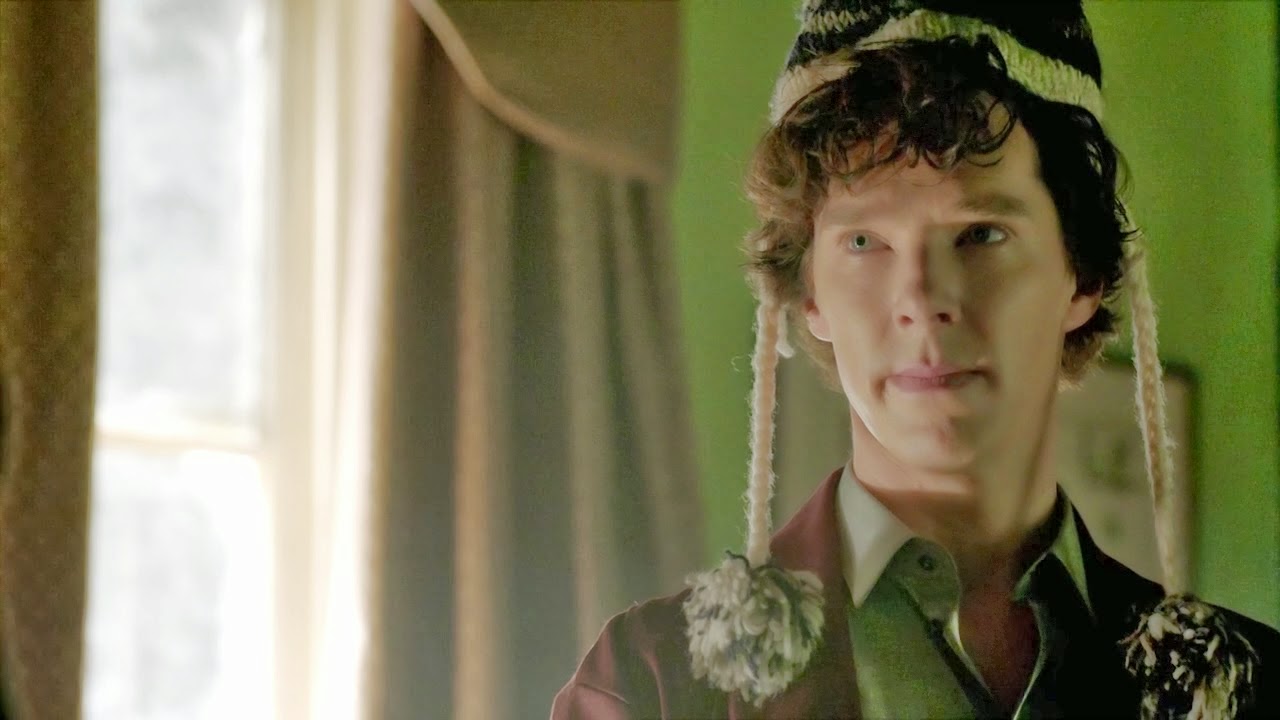 It's January 1st, 2014. Pharrell Williams's "Happy" has unseated Sam Bailey at number one, while Eminem and Rihanna, Lily Allen, Ellie Goulding, Katy Perry, and One Direction also chart. In the news, since Matt Smith got old and died it's been exceedingly quiet. Obama signed a budget deal, marijuana was legalized in Colorado, incandescent light bulbs became illegal to sell in the United States, and Latvia adopted the Euro. While on television,
Sherlock
informed the audience that it was going to lie to them, and then went on to do just that. It had, in the tradition of fair lies, given ample warning. "It's a trick. Just a magic trick." And so, of course, it was. Indeed ...
Given that The Day of the Doctor was massively successful and immediately catapulted to the top of the "best Doctor Who stories ever" list, it is perhaps no small thing that it was not actually the most beloved piece of the fiftieth anniversary. That honor, of course, goes to the spectacle of Steven Moffat visibly wishing he was sitting in the chair from Terror of the Autons during the botched satellite link-up with One Direction during the BBC Three "afterparty." But second to the single most sublime moment of television that Steven Moffat has ever provided the world was Peter Davison's The Five(ish) Doctors Reboot.
It is worth stating, up front, that this is a genuinely sweet and delightful piece of television. It is routinely hilarious, from the brilliant use of the Shada clip to cover Tom Baker's lack of involvement to the Peter Jackson/Ian McKellen cameo to Sylvester McCoy's beautiful delivery of "I'd like to go home now" to Steven Moffat playing with action figures in his office to… I mean, this paragraph could go on for quite a bit, couldn't it? This is a joyous thing chock full of charming ...
One of my favorite moments in About Time, a book series I don't get to talk about much anymore having long since gotten ahead of them, is in its critique of The Sensorites, a story that is wrongly, if understandably, unloved. Miles and Wood open by saying, "Opinion is divided over this: the common reaction is 'why?', but the correct answer is 'awww… bless'." Which pretty much sums up not only The Sensorites but Wizards vs Aliens, a strong contender for the single most heartwarming origin story of any television series ever.
Following the death of Lis Sladen, Russell T Davies didn't want the Sarah Jane Adventures production team to be out of work. He also didn't want the BBC to abandon production of children's drama. And so he came up with a suitably high concept series that he could oversee from a distance (much as he had Sarah Jane Adventures), this time while caring for his partner, whose diagnosis with a brain tumor led to Davies's abandonment of his "break out in America" plan.
It is, to be fair, a good premise. The start of the first episode, which begins with a standard ...
It's January 15th, 2012. Jessie J is at number one with "Domino," with Flo Rida, Coldpay, David Guetta, , and Rizzle Kicks also charting. In news, the Scottish government announces that the independence referendum it's been promised will go forward in 2014, and William Daley steps down as White House Chief of Staff.
And on television, Sherlock finishes up its second season. To those paying attention to such things as writers, this looked ominous in one key regard, in that it seemed a mirror of the one outright dud in the first season of Sherlock - the one written by Steve Thompson and not directed by McGuigan. Thompson's oeuvre at this point, at least in terms of things Doctor Who fans looked at, consisted of The Blind Banker and Curse of the Black Spot. To give him the big epic finale seemed an exercise in madness. And yet the result was the peak of Sherlock's cultural capital - an iconic cliffhanger that casually owned popular culture for a while in its wake, and again in the lead-up to its resolution. It's difficult to overemphasize how big this episode was. It may have been the lowest rated ...
It's January 8th, 2012. Flo Rida is at number one with "Good Feeling," wiht Coldplay, Jessie J, Rihanna, and Raio Cruz also charting. In news, Gary Dobson and David Norris were finally convicted of the murder of Stephen Lawrence, and Michelle Bachman dropped out of the Presidential race following Rick Santorum's win (by a stunningly small 34-vote margin) in the Iowa Caucuses.
While on television it's The Hounds of Baskerville, an adaptation of what is arguably the most famous Sherlock Holmes story ever. This speaks to the way in which the confidence shown by Scandal in Belgravia was, broadly speaking, reflected in every aspect of Sherlock's second season. From the start, Moffat and Gatiss announced the grandeur of their plans, with the still memorable trio of one-word teases: Woman, Hound, Fall. Immediately the three stories being used snapped into place, and nobody made any excuses - the plan was clearly to tackle the three most iconic Sherlock Holmes stories not to be Study in Scarlet.
In hindsight, thinking about it, this was always going to be the tricky one. "Scandal in Bohemia" and "The Final Problem" are both massive stories in part because they ...
It's January 1st, 2012. Coldplay are at nuber one with "Paradise," with Flo Rida, Rihanna, Ed Sheeran, and LMFAO also charting. Since Christmas, Samo aand Tokelau switched sides of the International Date Line, and Harry Burkhart committed two million dollars worth of damage in an arson spree in Los Angeles.
While on television, Sherlock returns with A Scandal in Belgravia. This is, quite simply, a phenomenal piece of television. It belongs on lists alongside The West Wing's "Two Cathedrals" and Buffy the Vampire Slayer's "The Body." It's smart and ambitious, and everything it tries comes off nearly perfectly. It calmly and definitively sums up what this take on Sherlock Holmes can do, and why it's valuable and interesting - a marvelous case of a show being its own best advertising. Even more than its barnstorming premiere, this is an episode you can show people to hook them on the show.
With so much talent on display here, it seems silly to credit it all to Moffat. But in the end, this episode works because its script provides such a strong foundation. First and foremost, A Scandal in Belgravia consists of Moffat luxuriating in the ...