Viewing posts tagged Doctor Who
Posted by: Jack Graham 2 months, 1 week ago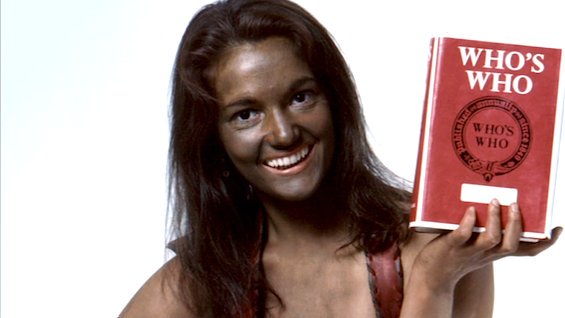 "There has never been a document of culture, which is not simultaneously one of barbarism. Not even Doctor Who."
- Walter Benjamin, 'On the Concept of History' (quoted from memory)
*
Where was I?
Oh yeah, it's unfair to pick on 'Talons of Weng-Chiang' for being racist because all Doctor Who is racist.
So what do I mean by that?
Well, I don't just mean that there are lots of stories in Doctor Who that contain implicit or explicit racist ideas, representations, or implications … though it does, and it might be worth going through some of them.
There's 'An Unearthly Child', for instance, which associates 'tribal' life with brutishness and savagery, and suggests that tribal people need to be taught concepts like friendship and cooperation by enlightened Western liberals from technologically advanced societies… as if, historically, enlightened Western liberals from technologically advanced societies haven't been the ones slaughtering tribal peoples. Native peoples, by the way, know what friendship and cooperation are. Sometimes better than us. And we are talking about native peoples in 'Unearthly'. Because of Europeans' historic encounters with native peoples as European imperialism and colonialism spread across the globe, we've come to associate the notion of ...
Posted by: Jack Graham 2 months, 2 weeks ago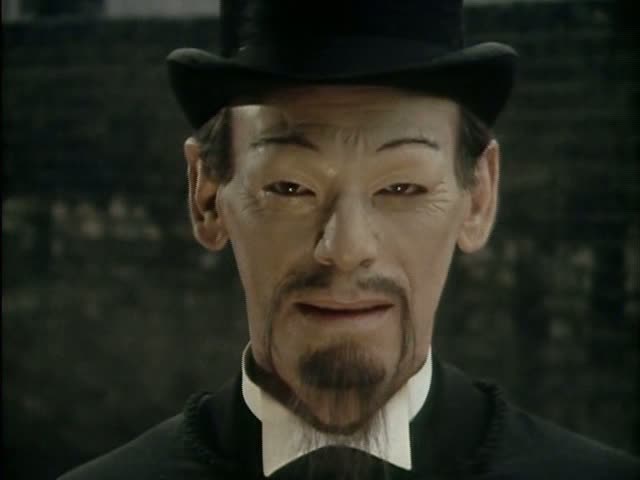 Thanks to the various people who looked over this and made suggestions, especially Holly. The mistakes are, of course, mine alone.
This post was originally going to have the alternative title 'Why I'm No Longer Talking to Doctor Who Fans About Race' but Andrew Rilstone got there before me, damn his eyes. Seriously, go read Andrew's post because it's excellent. Amongst other things, he looks directly at the arguments put forward in Marcus Hearn's Doctor Who Magazine editorial. Which is, of course, what started this.
*
We live in a strange world. I'm being told, on the one hand, that Jeremy Corbyn, the most consistently and committedly anti-racist MP in the Commons, is an antisemite, and, on the other, that 'Talons of Weng-Chiang', a story in which a Fu Manchu style villain - played by a white actor in rubber 'yellowface' - abducts white women with the help of a Tong of "opium sodden" Chinese cultists working out of Limehouse, isn't racist. You just know, don't you, that some professional Doctor Who hacks are convinced that Corbyn, if elected, would institute Britain's very own reenactment of the Final Solution, but will also quibble with you over whether or not Julius Silverstein ...
Posted by: Jack Graham 8 months ago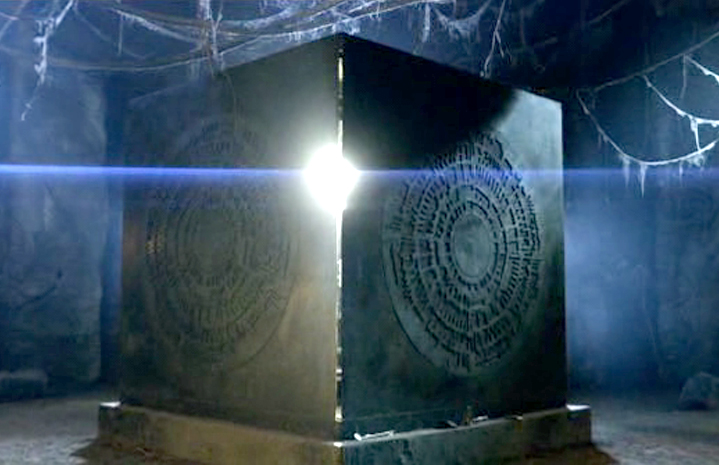 Hello everyone. This week it's audio time. Again.
Firstly, here's a commentary I recorded with our esteemed site editor on 'The Pandorica Opens'. Yes, we finally did it.
We had a lot of fun recording this, and I'm sure you'll enjoy listening to it.
If things go according to plan, our commentary on 'The Big Bang' will be dropping next week. In true Moffatian tradition, our resolution to our own cliffhanger will entail a narrative substitution.
Then I'll be back to my ruminations on Ron Paul, the Austrian School, Murray Rothbard, libertarianism, and the alt-Right. People who give me as little as a dollar a month on Patreon can get instant and exclusive advance access to the next five posts in this series. Also, I will be finishing my trilogy of posts about 'Last Jedi' at some point - promise. My Patreon sponsors will probably get advance access to that as well.
In other audio news, Wrong With Authority has produced two new podcast episodes I haven't yet told you about here.
There was this commentary that Kit, Daniel, and I recorded on original Ghostbusters (a real giggle, this one ...
I'll confess, I went into this with no small amount of pessimism. It was hard (and still is, really) to imagine Moffat crafting a better way to go out than Series Nine. Sherlock felt so utterly tired and creatively spent that it became easy to fear that Moffat was simply done. The Return of Doctor Mysterio was neither here nor there. So it was easy to assume that we were already past the peak in terms of what I wanted out of Moffat writing Doctor Who. And with the sure to be frustrating Chibnall era looming, well, my excitement's definitely short of 100%. None of that's changed based on The Pilot. That's not to say I didn't like the episode or anything. It was fun; in no way a classic, but Moffat's season-openers generally aren't. It's just a sort of necessary bit of context. My initial setting here is cautious engagement.
And perhaps more to the point, that feels like the mood. I've been thinking about the Capaldi stretch of TARDIS Eruditorum, which I reckon will happen in 2018, Patreon willing. And obviously, there's a Pop Between Realities on Brexit and the awful Doctor Who-less shitstorm that was 2016. I ...
Posted by: Jane Campbell 2 years, 3 months ago
(Content note: This post references childhood sexual abuse, the objectifying male gaze, and the repression and processing of traumatic events in general.)
Given that, let's start with something really abstract. A symbol, and a pretty basic one as far as symbols go. A circle, circumscribed by a square. Simple geometry. And the Circle in the Square is by no means a hugely important or influential symbol in Western esoterica – it's minor enough to take some digging to uncover, and what's uncovered isn't exactly consistent. Which, you know, is kind of part and parcel for abstract symbols.
The first thing that might come to mind is a problem of geometry – "squaring the circle" refers to creating a square of the same area as a given circle, using a finite number of steps with only a compass and a straightedge. It was eventually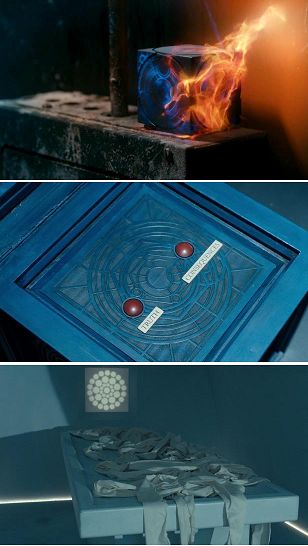 mathematically demonstrated to be an impossible problem, which is actually kind of delightful given the subsequent esoteric usages -- for if such fusion is technically impossible, its success is necessarily transcendent, pointing to Ascension. Anyways, in basic symbolism, the Circle represents the infinite, the cyclical, the eternal, totality and perfection. ...
Posted by: Jane Campbell 2 years, 4 months ago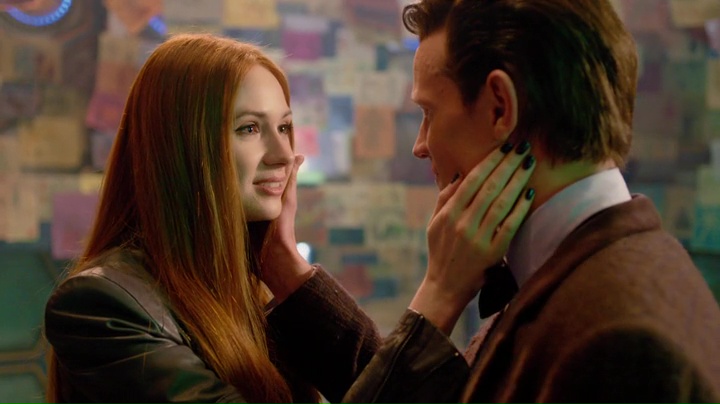 Last week we talked about the expression of the Beautiful throughout the history of Doctor Who, and gleaned different kinds of aesthetics employed by the show in the process – from awe at new, strange places… to the banal objectification of women… to an almost ritualized praise of monsters in the modern era. And it's this latter sense of beauty that I find most interesting, given how monsters are now used in Doctor Who, especially in the Moffat era. Because monsters are no longer just villainous plot devices for generating scares. Quite often they are secret protagonists, and weighted with symbolic value, especially when juxtaposed with our main characters such that they become telling metaphors. This latter process I call the "monstering" of a character, and of particular interest to me is how Amy Pond becomes consistently monstered during her time on the show.
But what does it mean "to be monstered?" What does that look like? And how unique is it to the modern era? To answer those questions, I'll step briefly back into the past, to The Android Invasion, aa 4th Doctor story with Sarah Jane in Season 13. ...
Posted by: Jane Campbell 2 years, 5 months ago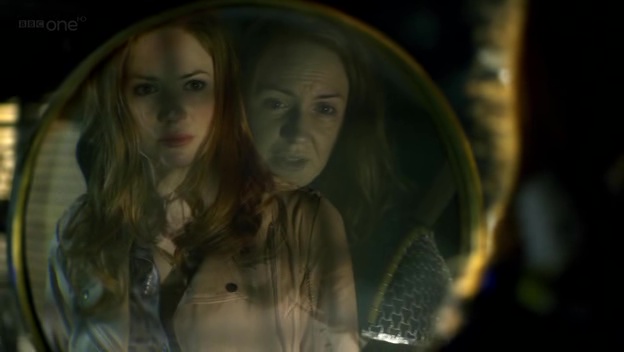 I've been thinking about doing another essay on monstering in Doctor Who, especially with regards to Amy Pond, but it occurs to me that this would really benefit in hindsight of a full survey on the show's conception of beauty. Which is to say, I think the process of "monstering" is part and parcel of the modern show's aesthetics, and what better way to explore those aesthetics than to come to some sort of understanding of the place where the Beautiful stands within it? Well, there's probably several other better ways, but when it comes to Amy Pond, I think "beauty" isn't a bad place to start. Not because Karen Gillan is classically beautiful, but because the character she plays actually articulates a philosophy of beauty that I find altogether more interesting:
WARRIOR AMY: All those boys chasing me, but it was only ever Rory. Why was that?

AMY: You know when sometimes you meet someone so beautiful, and then you actually talk to them, and five minutes later they're as dull as a brick? Then there's other people, and you meet them and think, "Not bad, they're okay." And then you get to ...
Posted by: Jane Campbell 2 years, 6 months ago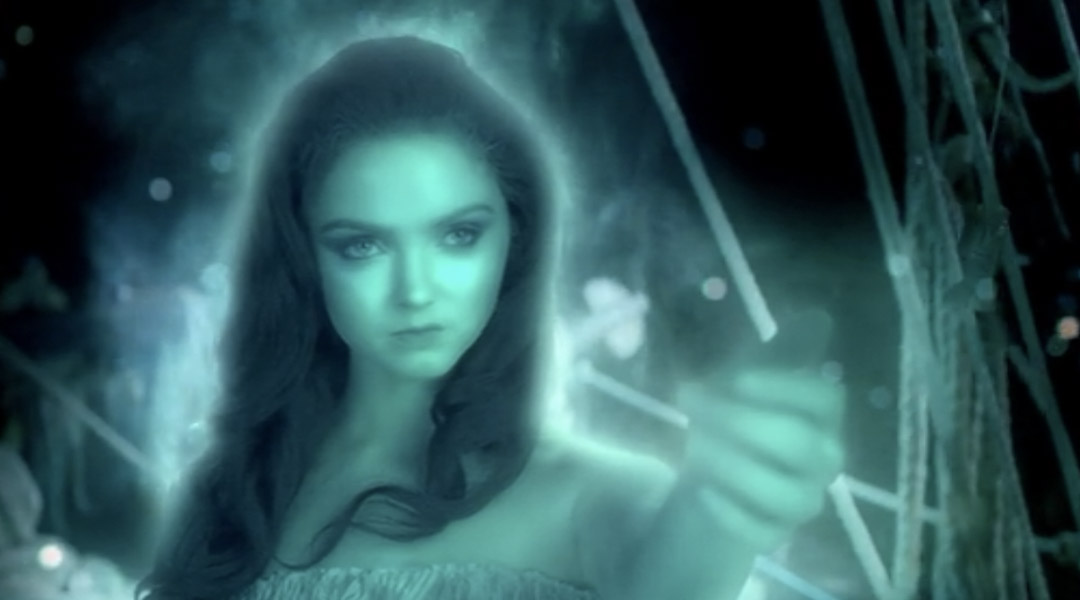 In a very special pocast (albeit one recorded a month ago) Jane and James discuss Steve Thompson's Doctor Who episodes. At length. Now, mind you, this was at midnight over here in the States, and I was well past my bedtime. Whereas James was bright-eyed and bushy-tailed at 6am over in the UK. So I would definitely go James's version of the event, because my memory is hazy on the point. I think I kept talking about death. Yeah. That seems likely.
Grab the episode here.
And feel free to mock us to the high heavens in the comments. :)