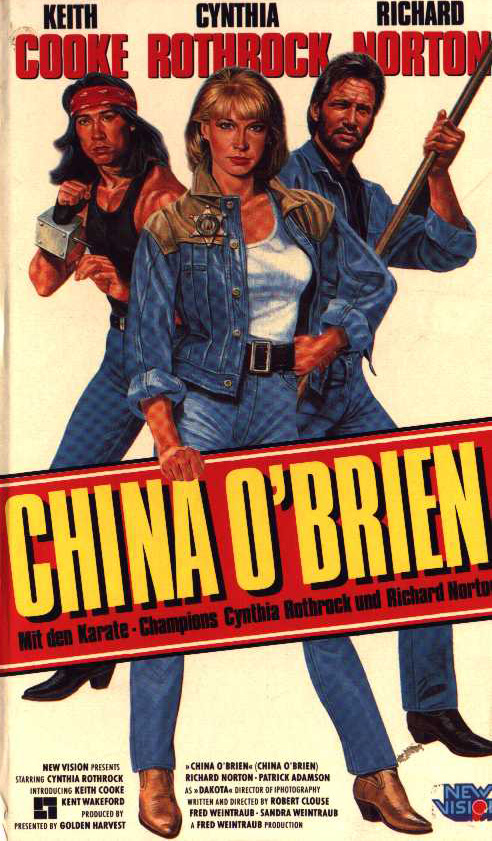 Distant Storm (1988)
In 1988, Hong Kong movie studio Golden Harvest was in the early stages of attempting an expansion into the US market (a process that would eventually lead to them producing three Teenage Mutant Ninja Turtles movies). To this end, they decided to create an English-language vehicle for Cynthia Rothrock, an American star who had broken out in Hong Kong. The result was China O'Brien, which ended up failing to accomplish this task, instead getting dumped to home video in 1990.
The soundtrack for the film was assembled by David Wheatley and Paul Antonelli, who, when looking to record the song penned for an early sequence, "Distant Storm," ended up tapping a young L.A. based vocalist whose first attempt at an album had just bombed spectacularly: Tori Amos.
Amos had ben understandably shell-shocked the immediate aftermath of Y Kant Tori Read's failure. She's talked about how she "sat on the kitchen floor counting the specks in the linoleum, crawling to the bathroom and back again. For like a month." She'd regroup soon enough, not least because she had six more albums on her contract with Atlantic and they wanted her to try again, but for the time being she found herself back in the position of a jobbing musician trying to make ends meet. And so she took the gig, with her sole condition being that she'd be credited under the name "Tess Makes Good" so that her own name wouldn't be associated with further flops.
The song plays over an early sequence in which Rothrock's eponymous character of China O'Brien resigns from the big city police force after being involved in an incident that killed a young boy and returns to her hometown. It's on the whole unmemorable filler—a motivational power anthem that in its second verse becomes inexplicably chipper—and Amos offers a competent performance that makes no effort to push against this fact. She collected her paycheck—(different sources report $150 and $300)—and forgot about the job until a fan contacted her five years later having randomly bought the movie and been surprised to hear her voice on the soundtrack.
Recorded in 1988. Never played live or given a release beyond being used in the movie China O'Brien.