Viewing posts tagged guest post
Posted by: Josh Marsfelder 1 year, 4 months ago
Here's Part 2 (well, part "2c") of Ben Knaak's Alternate Histories project exploring how to model a materialist conception of history through video games. Be sure to follow along on his blog and YouTube Channel!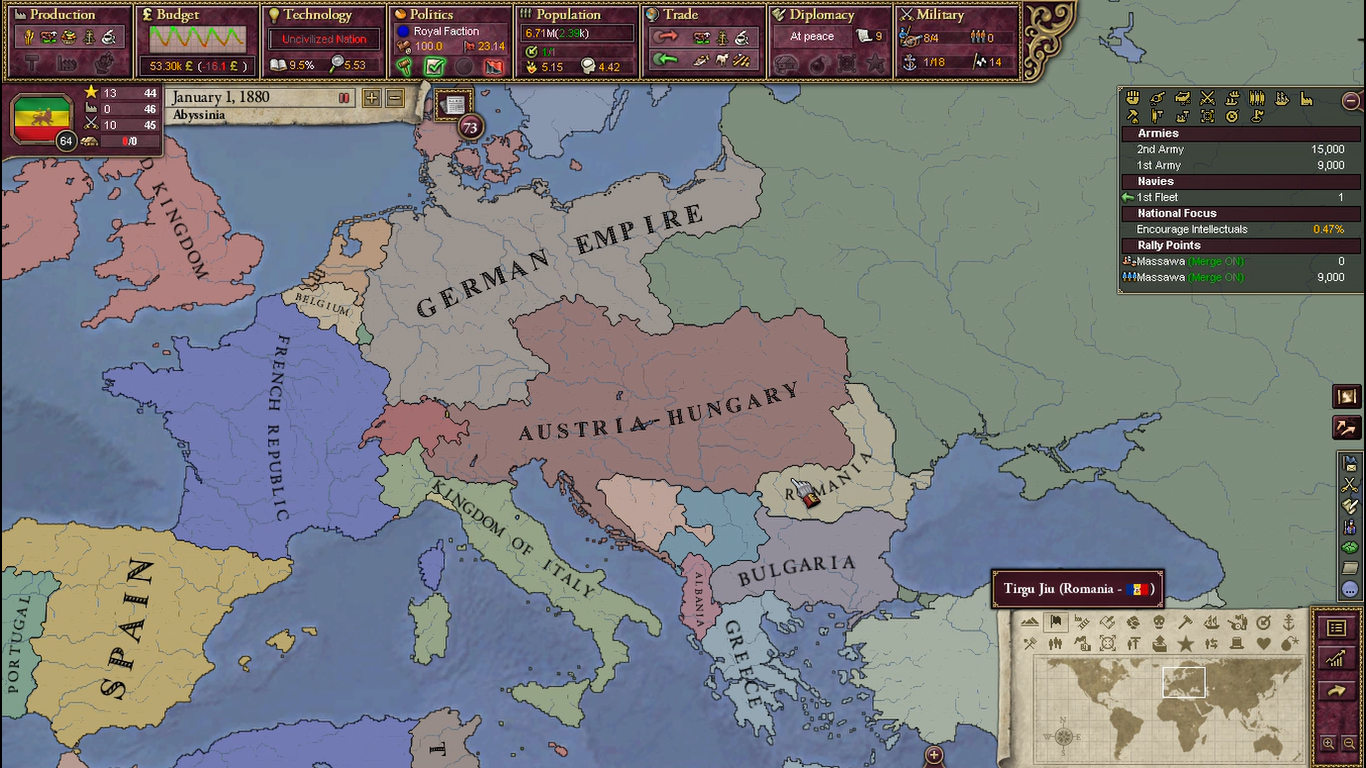 Shit I Don't Really Know, But Can Fake, Part I: How's the Game Going?
It is on its face absurd that the crisis over the Panama Canal Company could by itself lead to the largest and bloodiest war the world had ever known. That the two-headed monster of Boulanger and Déroulède would make their usual hash of things was no surprise. That the Panama Scandals would bring about the peaceful downfall of a government which, after regaining Alsace-Lorraine, had no further reason to exist, might have been predicted. That the departure of the pro-British Boulangists, combined with the refusal of the Colombian parliament to approve the sale of the canal concession to Britain, would pit France against her traditional enemy is perhaps understandable. The American invocation of the Monroe Doctrine is practically reflexive. But without recourse to other causes, Britain's insistence on backing the cause of Panamanian separatism to the point of worldwide destruction makes absolutely no sense.
...
Posted by: Josh Marsfelder 1 year, 4 months ago
Here's Part 2 (well, part "2b") of Ben Knaak's Alternate Histories project exploring how to model a materialist conception of history through video games. Be sure to follow along on his blog and YouTube Channel!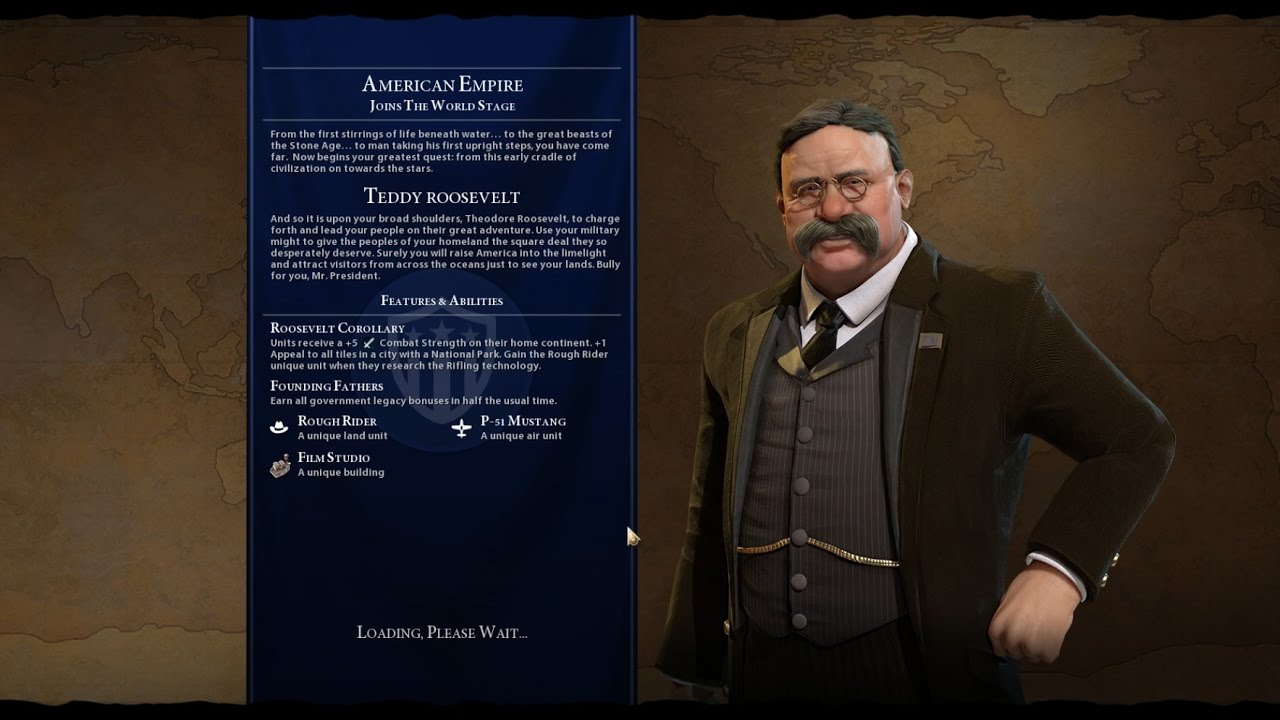 Shit I Don't Know, Entry #2: Who's Playing This Game?
In most 4X games in which the player controls a nation, that nation's identity, attributes, and associated play style remain static and constant. Rather than a contingent cultural and political reality that arises from particular circumstances, the nation is an eternal reality. It will often have a set of statistical bonuses or accompanying debuffs, or a unique unit or building it can construct once the correct technology has been researched, simply by virtue of being itself. The nation exists at the beginning of the game, and barring conquest by another nation it will exist at the end. Every player who chooses "America" begins history with the founding of Washington in the year 4000 B.C. Where did these people come from? Are they white? Patawomeck? Who is this Washington they named their settlement after? It's not important; welcome to the United Neolithic States.
This works fine ...
Posted by: Josh Marsfelder 1 year, 5 months ago
Here's Part 2 (well, part "2a") of Ben Knaak's Alternate Histories project exploring how to model a materialist conception of history through video games. Be sure to follow along on his blog and YouTube Channel!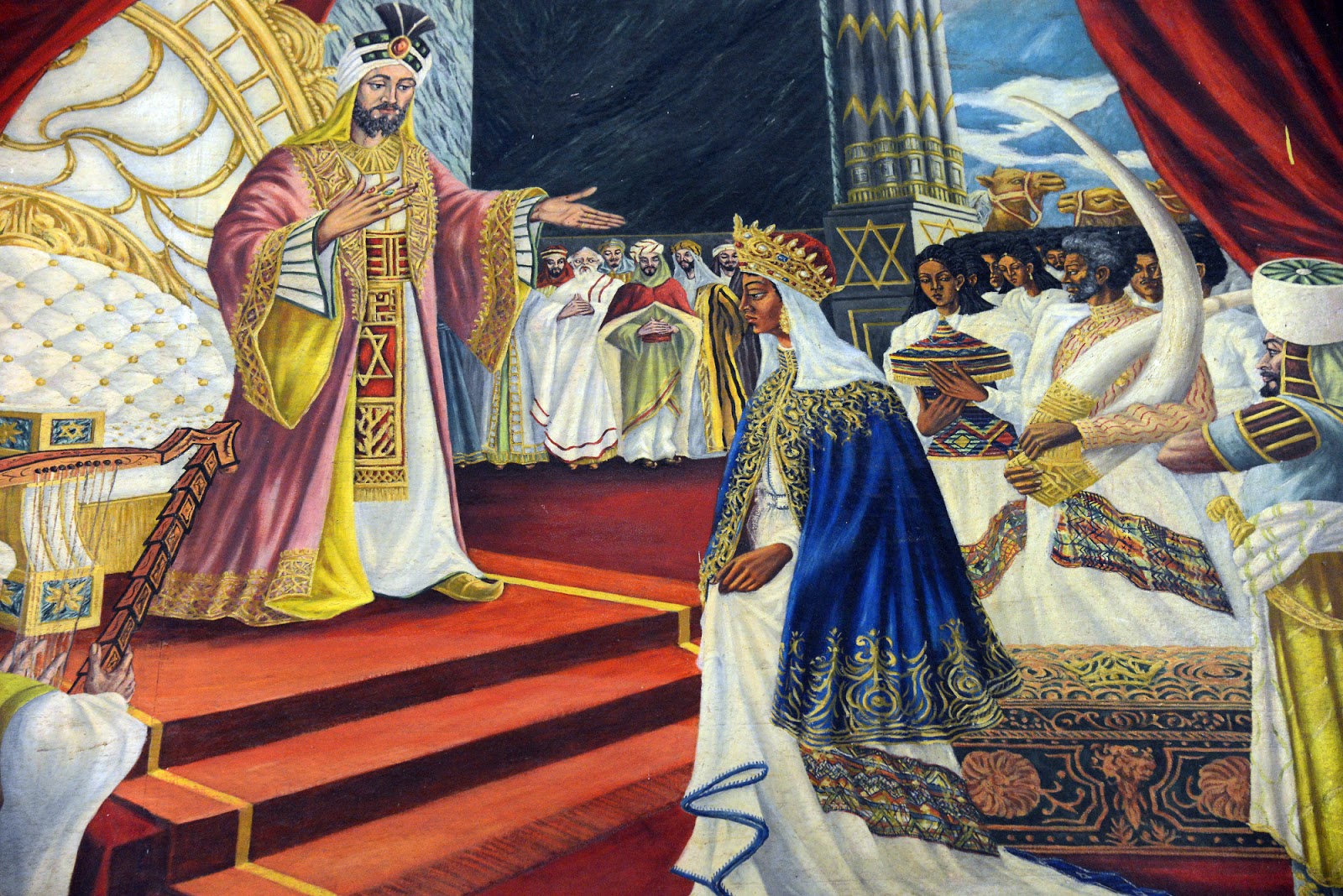 Shit I Don't Know Entry #1: Where Are We?
Here I must confess as to the greatest difficulty I face with a project that deals extensively with Ethiopian history: if you held a gun to my head, I would not be able to give you a concise, coherent definition of what Ethiopia even is. The concept of the nation in general is a nebulous one that at even its most vivid doesn't come close to approaching a science. National consciousness is therefore one which a historical materialist must regard with healthy skepticism, even when it accompanies a struggle for liberation against colonizers. It certainly isn't a sufficiently robust concept to be the sole basis for the authority of a state.
You will note that I have elected not to take the coward's way out by appealing to a dictionary definition of the word "nation." There are two reasons for this: first, it's a hacky, middle school ...
Posted by: Josh Marsfelder 1 year, 7 months ago
I am on extended hiatus from posting on Eruditorum Press, but I wanted to use my platform here to share this wonderful and exciting new project from my good friend Ben Knaak. Ben's been a guest on Pex Lives and he and I have done a few audio recordings of our own together that some readers might remember. Anyone who's interested in video game criticism and/or Marxist history and philosophy, which is to say statistically all of you, should really enjoy this new series.
I'll be crossposting content here as it becomes available to me, but please do consider following Ben's new blog and YouTube channel. That should be all from me.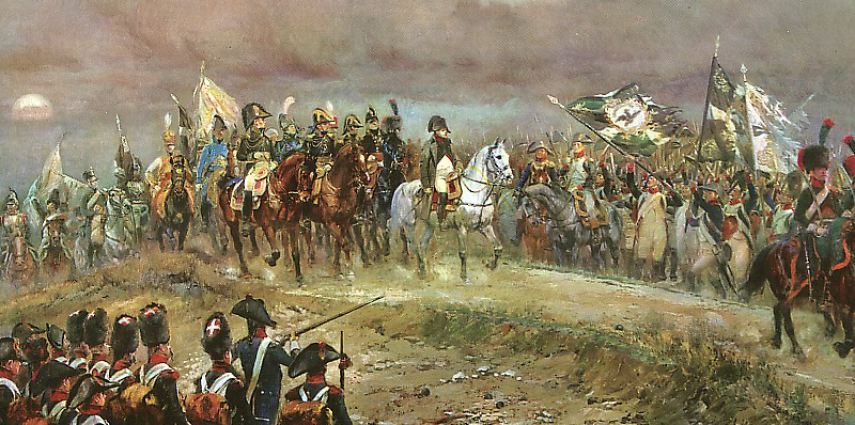 Not a Country with an Army but an Army with a Country
The story of Video Game History™ (as distinct from the history of video games, which is of course a different subject) does not, in fact, begin with Sid Meier. Nor even with Francis Tresham, designer of the original Civilization board game that introduced the infamous "tech tree" to the world. No, the long, slow gestation of Video Game History™ predates not only the existence of video games, but ...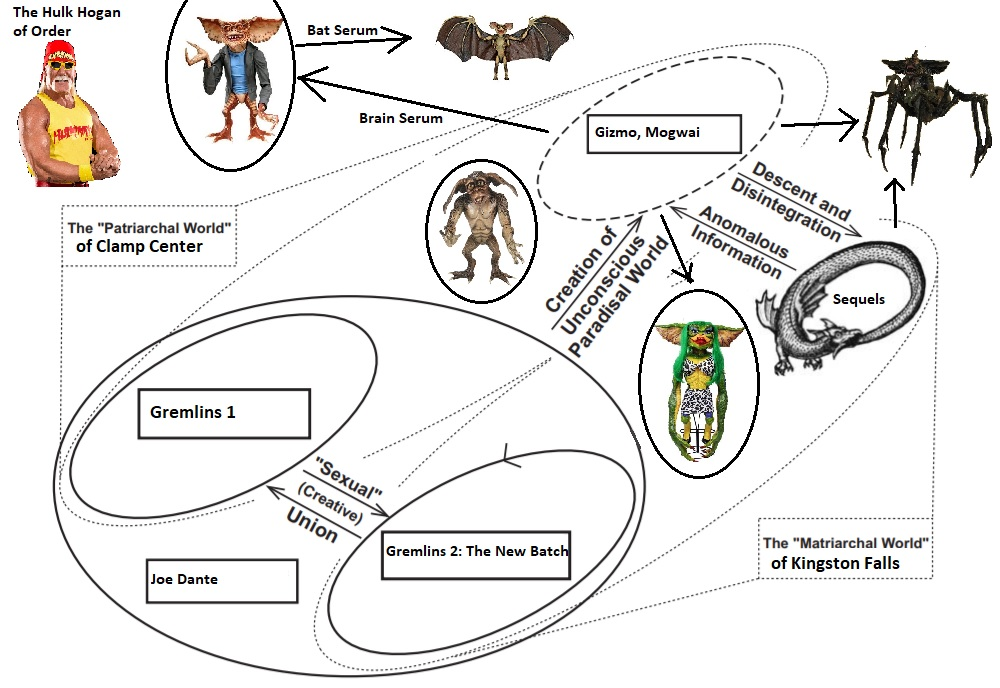 Eruditorum Press is delighted to bring you a guest post from the esteemed Institute of Gremlins 2 Studies, which easily the most intelligent and erudite voices in media criticism and indeed any field working today. You can read their output on their Twitter feed.
As the director of the Institute of Gremlins 2 Studies, I know a thing or two about pseudo-academic nonsense. I am not talking about the beloved Institute, of course, we are 100% serious about our work and hold ourselves to extremely high standards.
No, I'm talking about other academics. Especially Toronto-based professor Jordan Peterson, who has in recent months became a media sensation.
When I first set out to write this piece, I expected to be penning a vicious takedown. But after watching hours and hours of videos, I remain in awe at Peterson's accomplishment.
Never before have I encountered such a complex, intelligent, and daring work of satire. This "Jordan Peterson" character is the most cutting-edge performance art I have ever encountered. No sincere leftist commentary has ever exposed the link between seemingly banal conservativism and borderline-fascism in such an easily understandable way. This one-man-show is the bumbling Canadian answer to Laibach. As an ...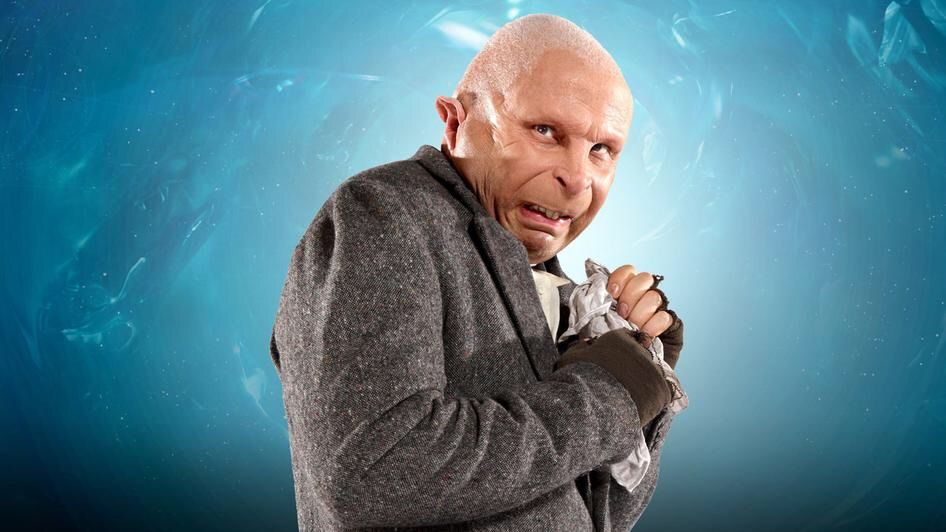 Following Jack's exploration of the Tivolians yesterday I came upon Daniel Harper of the Oi! Spaceman podcast's take on some of the same issues. Daniel graciously agreed to let us repost it as a guest post, and it's my pleasure to bring it to you.
Wednesday I posted the Oi! Spaceman podcast episode dealing with our reaction to Under the Lake/Before the Flood, which was a fascinating recording for us because it really was a case of finding some of the meaning of the story as we discussed it. It might make for a slightly disorganized listen, but it was enlightening for myself and I think for my wife and co-host.
The primary way my own views on the story evolved was in the discussion of Prentiss, the Tivolian undertaker, a member of a race of happy slaves imagined as a mincing sexual submissive. I originally took the portrayal at face value, primarily there to provide exposition and provide some levity (ha ha look at the ridiculousness of masochism!), but Shana correctly pointed out that putting this character within the context of a story in which magic runes implant subconscious commands that influence the way you ...
A planned guest post for today fell through at the last minute, and Anna Wiggins graciously stepped in to deliver her thoughts on Missy and trans issues, which is not really in chronological sequence, but again, the planned post fell through. And more to the point, it's brilliant, so really, who cares about chronology. This is a blog about time travel, dammit.

Also! The fantastic folks at the Pex Lives podcast invited me on this month to talk about The Ribos Operation and Last Christmas. It was a hoot to record. I'm mostly just ranting and pontificating, but if you enjoy me spontaneously staking out excessively bold critical positions, you'll love this.

It is the summer of 1993. I am watching PBS, which is showing a weird old British sci-fi show that I enjoy watching whenever I catch it on. On screen, Romana (a character I like a lot) is trying on different bodies. It's silly, and the Doctor is being kind of mean to her, (I don't know to use the word sexist yet) but the idea of trying on a new body is amazing. In the most secret part of myself, I wish I ...
Caitlin Smith is, so far as I can tell, the world's leading expert on Clara Oswald. And yes, I'm counting Steven Moffat and Jenna Coleman. She's also, generally speaking, one of the most insightful and interesting Doctor Who bloggers I know, and I'm honored to have her do a guest post for me. She blogs regularly on Tumblr, and is pretty much always this clever.
Oh, and if you missed it Friday, I'm doing my annual post-Christmas sale on books.

When Phil asked me to write a guest post on the Impossible Girl arc, I was surprised and honoured ...and completely lost on where to begin. It's a relatively simple arc, after all. The Doctor is fascinated by who Clara is and how she can be twice dead and yet still alive, and he focuses on solving the problem of Clara, often forgetting the person behind the mystery. He gets called out on this several times over the course of the series - by Madame Vastra, by Emma Grayling and by Clara herself. And of course in the end it turns out that the Impossible Girl is just a construct by the Doctor, and Clara-the-ordinary-girl ...