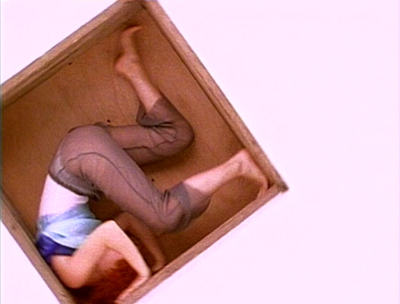 Silent All These Years (live, 1991)
Silent All These Years (TV performance, 1991)
Silent All These Years (music video, 1992)
Silent All These Years (TV performance. 1992)
Silent All These Years (TV performance, 1994)
Silent All These Years (TV performance, 1996)
Silent All These Years (TV performance, 1997)
Silent All These Years (live, 1997)
Silent All These Years (TV performance, 1998)
Silent All These Years (TV performance, 2003)
Silent All These Years (live, 2005 official bootleg)
Silent All These Years (radio performance, 2007)
Silent All These Years (live, 2007, official bootleg, Tori set)
Silent All These Years (radio performance, 2014)
Silent All These Years (TV performance, 2017)
In many ways, it is Amos's signature song. It's not her biggest hit but it's the song one turns to in order to encapsulate her. It was the one picked for rerelease as a single to benefit RAINN in 1997, the one she's played on scads of TV and radio performances across her career, and the one picked as the leading single for the album in both the US and UK (even if the first UK release was titled "Me and a Gun," that was track three on a four-track single that led with "Silence All These Years"). Even within the context of Little Earthquakes it's clearly given an iconic status, its video being the one whose central visual image of Amos straining against the sides of a wooden crate got adapted as the album cover.
Like any attempt to summarize an artist in a single song, it leaves lots out—indeed in many ways "Silent All These Years" is a highly atypical Tori Amos song, though that's in many ways the way of singular songs, which are by their nature singular. But the song is in the end iconic and deeply relatable. Its chorus—"sometimes I hear my voice / and it's been here / silent all these years"—captures an experience of discovering one's previously unknown strength and vision that is near universal among women, and frankly not even that uncommon among men.
What is easy to miss in the face of this weight and impact is how utterly weird all of this is. Yes, the title drop is a big relatable moment that effectively captures an important experience in a way that has enormous cultural significance in the larger context of women in pop music. But let's look to the other end of the chorus, where Amos calmly asks "what if I'm a mermaid / in these jeans of his with her name still on it?" Sure, the image of wearing your boyfriend's old and mostly discarded jeans that have an ex's name stitched on them is at least emotionally accessible, if not exactly a universal experience, but… a mermaid?
I could go on—certainly the first verse gives several opportunities for extreme puzzlement. But my point isn't to have a good laugh about how wacky Tori Amos is. For one thing, I don't actually think that's a fair description of her.…