Viewing posts tagged star wars
Posted by: Jack Graham 3 months ago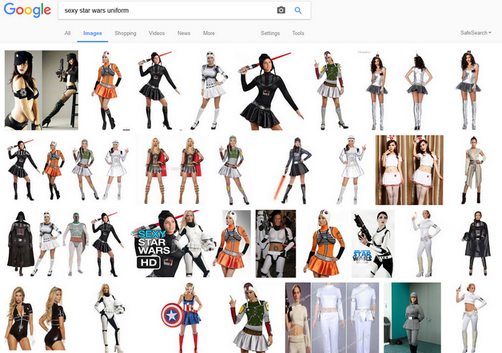 I was a guest on Daniel & Shana's Oi! Spaceman podcast again, this time talking about 'Rose' and 'The End of the World'. But now, back to the ongoing saga...
The last time I wrote about Star Wars, I said that it sees the galactic politics and history it depicts as being essentially powered by neurosis, specifically male neurosis. Rogue One very explicitly adheres to this pattern - though, laudably, it represents a counter-strain in opposition.
In Rogue One, the Death Star openly represents the immense strength and immense vulnerability of any imperial system, the simultaneously terrifying and ridiculous urges and principles which animate such systems. At a different-yet-connected level, it represents the same mixture of dangerous power and ridiculous vulnerability within one of the techno-bureaucrats who run that system. It sees the causal throughline as very clearly running from inside the heads of at least two men, out into the universe.
I have mixed feelings about this. The thesis that politics comes from emotions and psychology, though I believe it is ultimately wrong, doesn't necessarily have to collapse into a reactionary 'fix yourself first' ideology. Psychology clearly plays a role in politics, and in resistance ...
Posted by: Phil Sandifer 3 months, 1 week ago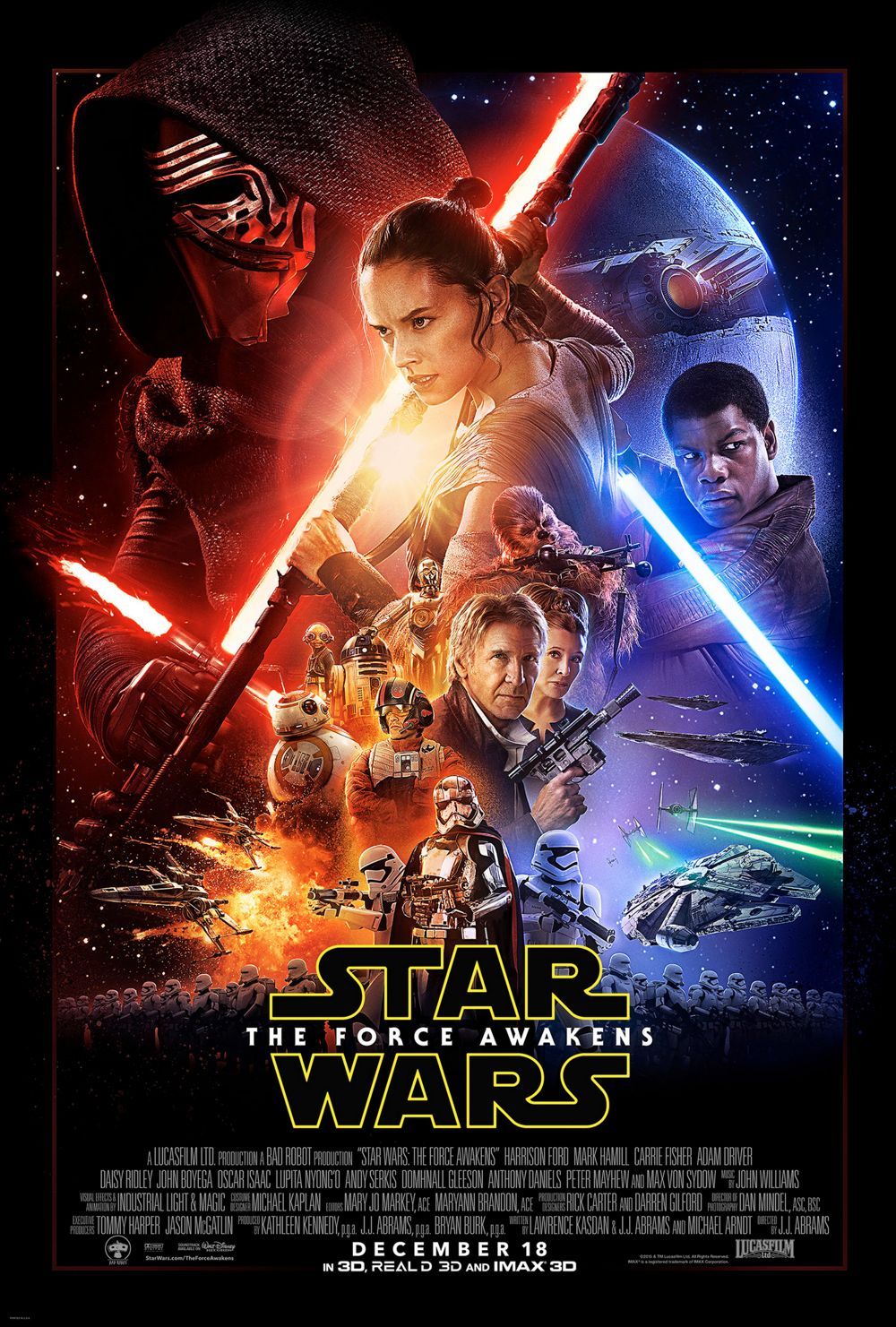 It is damning with faint praise to say that "George Lucas done right" is a task perfectly suited to J.J. Abrams's abilities, which is of course why it's such a fun thing to assert. It's not quite true, for reasons we'll get to, but there's more truth to it than not, and for the most part the truth is more revealing. Certainly it's very obviously the logic Disney applied in hiring Abrams for the job of making Star Wars into a viable property again, and their benign cynicism is on the whole easy to understand. The prequels had made Return of the Jedi a better end to the saga in more ways than one, their famous awfulness drying up the bulk of the cultural goodwill the franchise had while muddying the question of what Star Wars should look like post-1983 with a host of unsatisfying answers that nevertheless needed to be considered.
Abrams, in this context, was an eminently safe pair of hands. He'd already rebooted Star Trek with an aesthetic that could uncharitably be summarized as "wishing it was Star Wars," and with Super 8 had shown himself a skilled practitioner of 1970s nostalgia. More broadly, he ...
Posted by: Phil Sandifer 3 months, 2 weeks ago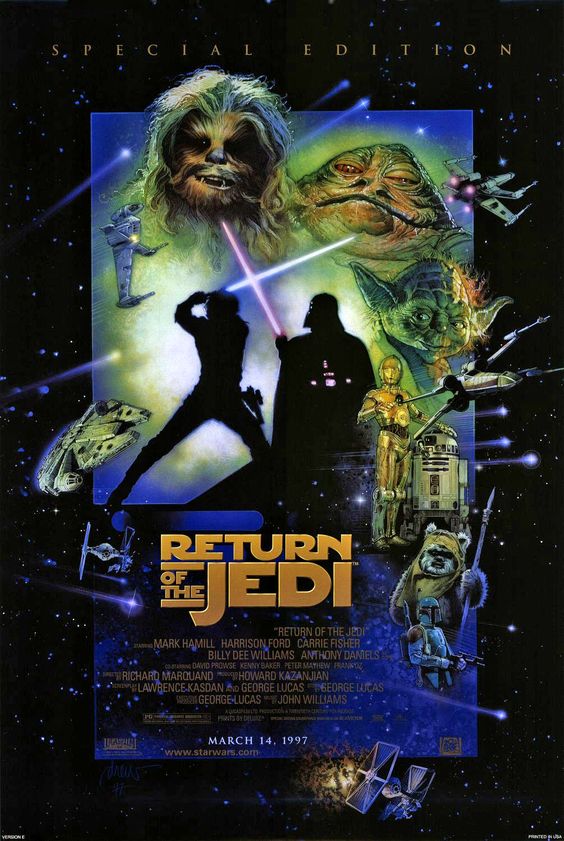 The standard line about the original trilogy is that Return of the Jedi is its weak link. It will surprise nobody to learn that I'm suspicious of this logic, which is at its heart rooted in an aesthetic that says that big reveals like Vader being Luke's father are good and Ewoks are bad, but it's nevertheless worth recognizing that Return of the Jedi is the one film in the original trilogy that's markedly improved by the presence of the prequels. This isn't a new observation - it's at the heart of the famous Machete Order, which suggests putting the prequels between The Empire Strikes Back and Return of the Jedi, and which basically prompted this entire series with its argument for why you should skip The Phantom Menace while doing this, which was the immediate cause of my remarking that prequel criticism was generally worse than the prequels themselves.
The problem that Return of the Jedi has on its own merits is Luke's constant assertion that there's still good in Darth Vader, a claim that not only lacks justification in the films but is actively unjustified by the sheer degree that Darth Vader is an ostentatious force of pure evil ...
Posted by: Phil Sandifer 3 months, 3 weeks ago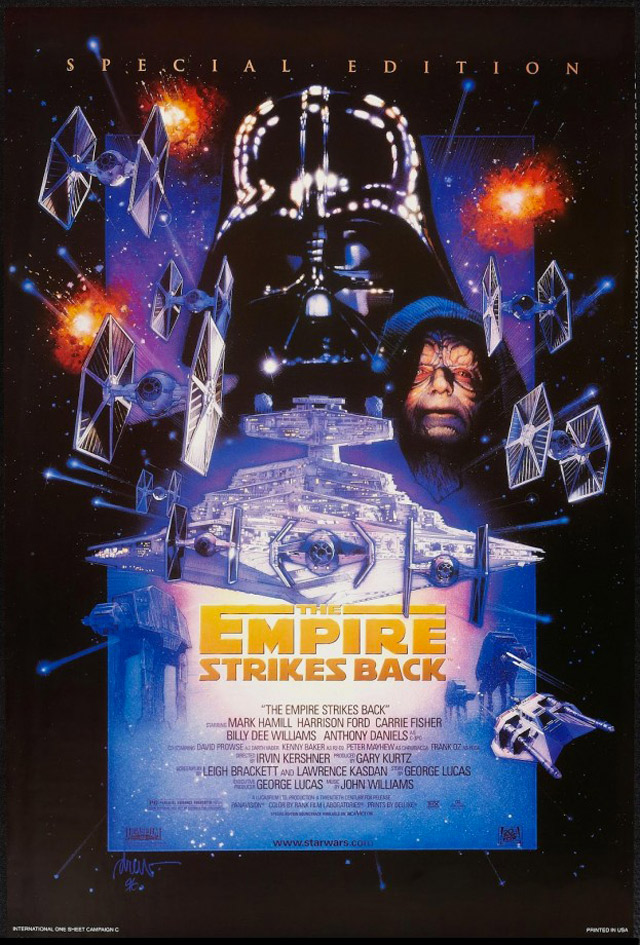 Ring theory - essentially the best read on the interrelationships between the prequel trilogy and the original trilogy to date - is based around nested correspondences among the films. The fringes of this, which pair Return of the Jedi with The Phantom Menace and Revenge of the Sith with A New Hope, are an inherently tricky business, with its interpretations standing in opposition to the more intuitive approach of reading The Phantom Menace and A New Hope as roughly analogous. But the middle, in which Attack of the Clones and The Empire Strikes Back are read as fundamentally related films, is a rock solid bit of interpretation that pays considerable and rewarding dividends.
The most obvious similarity is structural: both films spend their middle sections alternating between two roughly equally weighted storylines, to the point where they very clearly have two protagonists, in this case Luke and Han. This is most interesting in terms of Han, whose upgrade to co-lead serves as confirmation of his moral centrality to whatever the saga is doing in this second trilogy. And in this regard, the most interesting thing about The Empire Strikes Back is its ending, with Han encased in carbonite. Sure, it's not the ...
Posted by: Jack Graham 4 months ago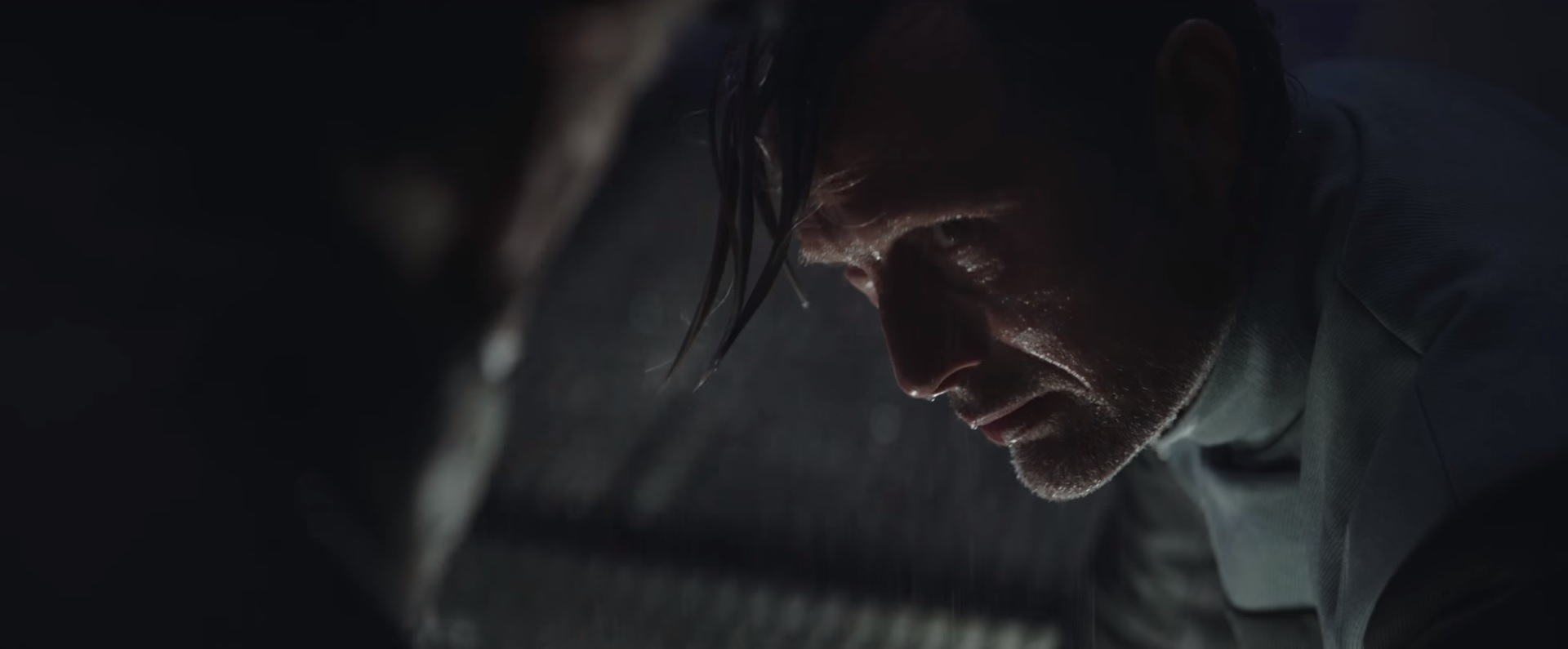 Spoilers
Orson Krennic, director of the Death Star project, is a middle manager type who has achieved a position of authority above his abilities, possibly owing to his pre-existing relationship with engineer Galen Erso. He climbed the greasy pole owing to his association with a brilliant technician, and their partnership working on a prestige project. He's ambitious and unscrupulous, but also essentially inadequate. He spends the entire film playing catch-up, being bounced between various superiors, looking for recognition, taking his frustrations out on others, and generally failing.

Tarkin's attempted usurpation of Krennic's control over the completed Death Star looks like a cynical power-grab, but could as easily be seen as a sensible management move. As Tarkin correctly notices, Krennic is not suited to a command role. In any case, Krennic's shocked outrage is ludicrous given that this is just how the Empire works. His own successes come from appropriating the work of others, yet he has the temerity to feel aggrieved when his own work is appropriated. Moreover, the usual way you rise in the Empire is by showing more ruthless unscrupulousness than the other ambitious drones. You 'work towards the Emperor', and fuck over any competitors as ...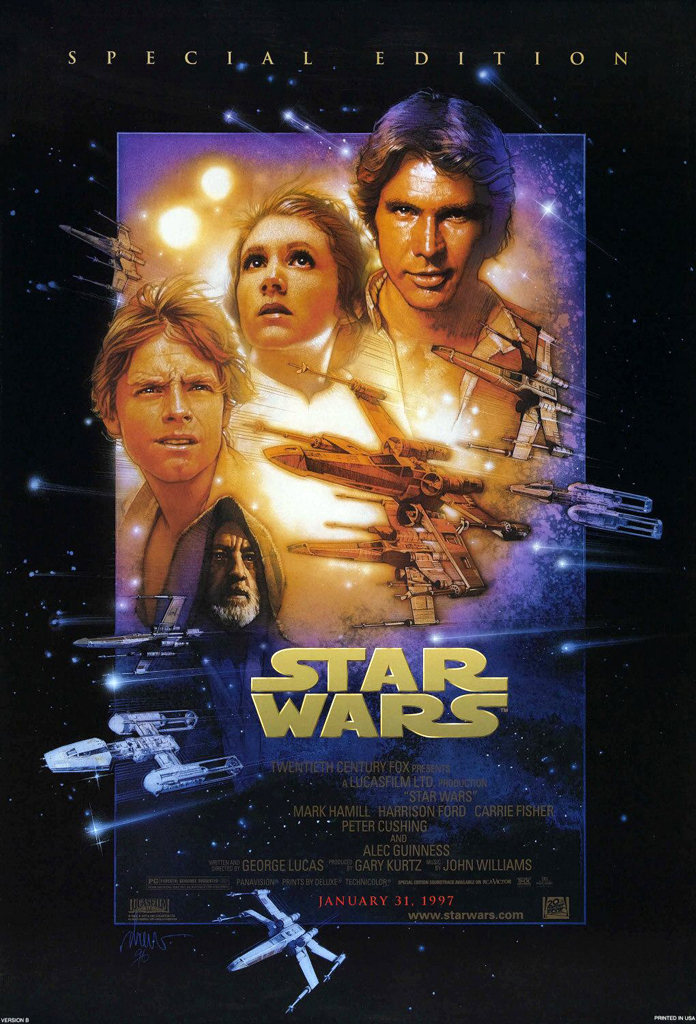 Coming at A New Hope off of the prequel trilogy, what jumps out first and foremost is how much smaller and more intimate a story it is. No small part of this is because of the twenty-eight year backwards jump in film technology, which isn't something that can be erased even by Lucas's extensive efforts to tinker with the original trilogy. Which I suppose are a digression worth getting into at this point.
Obviously the special editions are easy to get cranky at. Hell, I'm on record making fun of the "redo old special effects for the DVD release" approach when it comes to Doctor Who. And the scholar in me is unsurprisingly appalled by Lucas's active efforts to suppress the original theatrical versions of his films, to the point of denying film festivals focused on the 1970s permission to screen an original print. But these days there are multiple gorgeous reconstructions of the theatrical version up on BitTorrent for people who care, and while that doesn't invalidate the understandable frustrations of people who spent decades wanting to watch the movie of their childhoods and not a CGI-ed over mess where Greedo shoots first and there are a bunch of ...
Posted by: Jack Graham 4 months, 1 week ago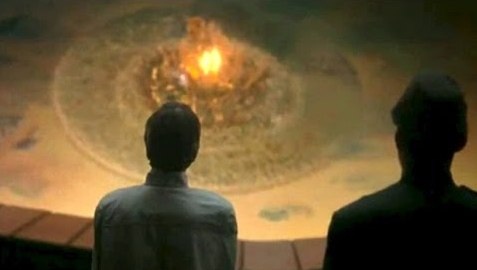 Yes, yet more Star Wars.
I still have a Patreon, as does Eruditorum Press (please give to the group before you give to me). And Wrong With Authority Ep 2 is still downloadable.
Note: This isn't a 'review'.
SPOILERS
As noted previously, Rogue One is a Second World War spy movie. This is probably why the Empire in Rogue One looks more explicitly Axis than ever before. And it was always pretty specifically Axis, with its Stormtroopers and its officers' togs reminiscent of WW2 Japanese uniforms. But in Rogue One the Empire is placed specifically in the role of the baddies in a WW2 movie. I talked a bit about this last week, and Jane showed up in the comments to observe that Rogue One is also a Pacific Theatre movie, with its showdown in a beachy, tropical location, and its nukes.

The irony of the carefully scaled-down deployments of the Death Star is that their very comparatively small scale makes them spectacular in a way the destruction of Alderaan wasn't. Alderaan just blows up. The city in Jedha, and the base on Scarif, are both destroyed locally, which means that the blasts can be observed from ...
Posted by: Phil Sandifer 4 months, 1 week ago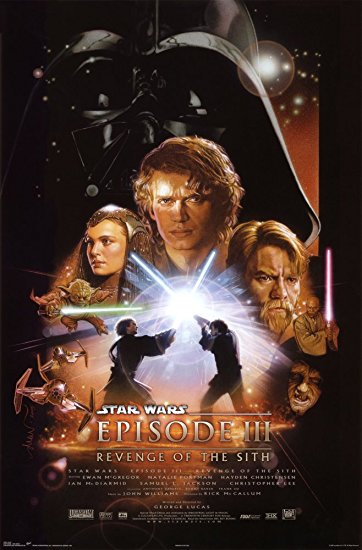 With Revenge of the Sith, our approach runs into trouble. A constant tension in reading both The Phantom Menace and Attack of the Clones was the fact that they were, in pragmatic reality, designed to be watched by people who had already seen the original trilogy. In practice both films were designed - with more intelligence than Lucas usually gets credit for - to still communicate their main ideas to an unspoiled audience. Indeed, in both cases you can plausibly argue that an unspoiled reading produces a clearer account of the films, revealing a more coherent (if still exceedingly unorthodox) logic for both.
That simply does not work for Revenge of the Sith. There's no way around the fact that once Order 66 is activated, the film by and large stops being concerned with resolving the story that began with The Phantom Menace and turns its attention fully towards setting up A New Hope. The notion that what it's doing might meaningfully be called storytelling limps along for a bit longer, its closing minutes don't even pretend anymore. Yoda's declaration that he will go into exile seems motivated by literally nothing save for lining up with The Empire Strikes Back - "oh, I ...