Viewing posts tagged mirrors
Posted by: Jane Campbell 3 years, 11 months ago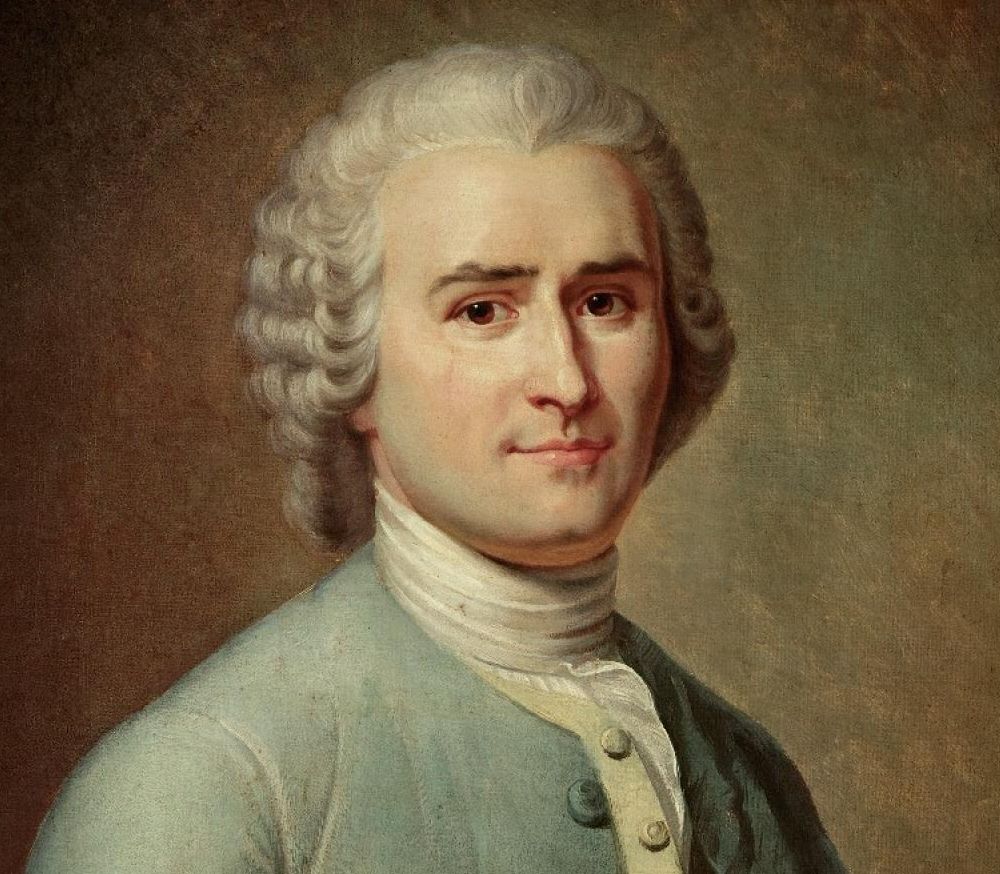 In the first part of our Exegesis of Solitary, we explored the mirror-twinning of Sayid and Danielle, the meaning of do-overs or "mulligans" in golf, and the principle that "names are important" when it comes to decoding LOST in our discussion of Nadia. We now enter the second part of theses essays, an Intermission where we dive deep into the intertextuality of the show.
Intermission
Jean-Jacques Rousseau
With the introduction of Danielle Rousseau, we get our second invocation (after John Locke) to another Enlightenment-era philosopher. Jean-Jacques Rousseau (1712 – 1778) was born in Geneva, Switzerland, and his mother died nine days later due to complications from the childbirth. His personal life was, frankly, a mess. With his semi-literate seamstress, Thérèse Levasseur, he sired five children, all of whom were deposited at a foundling hospital soon after birth, which Rousseau later regretted. His early writings on music were published in an early Encyclopedia, and he even invented a new system of musical notation based on numbers, but those works were never considered very important. He alienated every colleague he ever worked with, from Diderot to Hume, and his antagonistic writings against religion forced him ...
Posted by: Jane Campbell 3 years, 11 months ago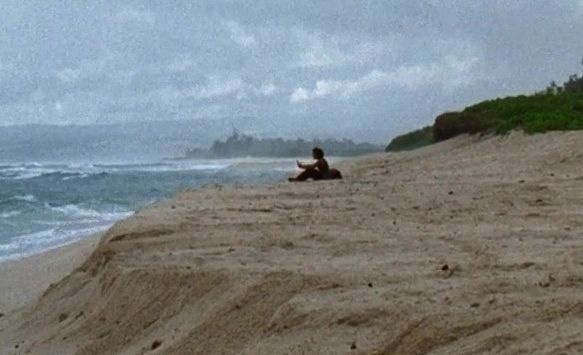 We now begin what I consider to be the second act of LOST's first season. The basic tenor of the show has now been laid out – our principal characters have been introduced in some detail, as has the mysteriousness of the Island, and the general tenor of the show's approach to episodic serialization has been established. Overall, it's been a story of how these survivors of a plane crash have adapted to living on an island in the South Pacific, touching on issues of social organization through intense characterization. Now the show begins to shift focus, adding new dimensions: not only will some of the mysteries introduced early on be revealed, but it starts exploring the implication of the fact that our survivors are not alone.
Which is ironic, given the title of the episode. And yet, in some ways the title of this episode is perfectly chosen, given the extent to which it explores the various connotations of the word and some of its metaphorical implications. We have Sayid, of course, who has shunned his fellow survivors out of his own shame; we have Rousseau, who lives the life of a hermit; we ...
Posted by: Jane Campbell 4 years, 4 months ago

You can find Part 1 of the essay here. Usually, the essay is spoiler-free until we get to the "Looking Glass" portion after an intertextual intermission. In this case our selected cultural artifacts are all much more interesting in how they function prophetically, so here's your advance notice of spoilers from here on out.
Intermission
Saint Jack
SAWYER: Ah, damn. Didn't I tell you? Word from the valley is Saint Jack got himself buried in a cave-in.
Let's start with Saint Jack, a movie directed by Peter Bogdanovich based on the novel by Paul Theroux. Now, Paul Theroux, we should point out, isn't just a novelist, he's also justly known as a great travel writer, thanks to his travels to Africa, Singapore, and Japan. He's earned the enmity of several governments, largely for bringing to light certain aspects of their countries which they'd preferred to keep covered up.
That said, I think the movie is much more celebrated than the book, so that's what we'll be attending to. It was shot in several months entirely on location in Singapore, under the pretense of being a standard rom-com ("Jack of Hearts") as ...
Posted by: Jane Campbell 4 years, 4 months ago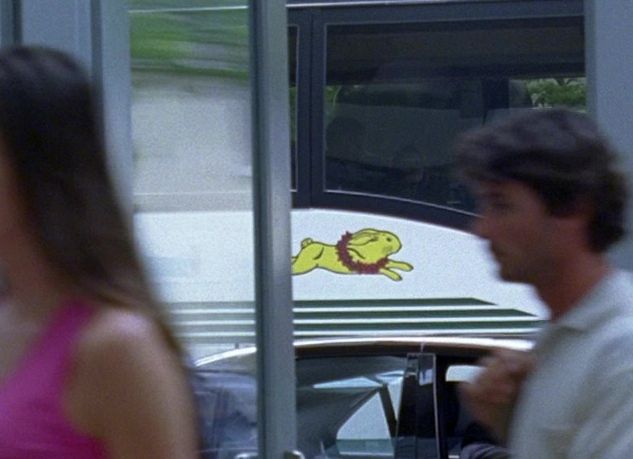 Part 1 of the essay can be found here. Unlike that part, this one will have spoilers of future episodes.
Watership Down
I have to admit, I was wrong. In the White Rabbit entry I claimed that Watership Down was in four straight episodes. It is not. But have no fear, it will appear again. Nonetheless, we might consider that the book has been "invoked" by virtue of the rabbit on the bus outside the airport terminal where Sun decides to stay with Jin. As such, we will continue to explore this rather delightful tale.
In terms of plot, Part 2 of Watership Down doesn't have much to do with House of the Rising Sun, but there are a couple of interesting resonances. For example, the rabbits, led by Hazel, form a new warren which they dig out underneath the roots of a massive tree. They call their new home The Honeycombe. So we have a convergence of bee symbolism, the World Tree, and "caves," just like this episode.
The rabbits make friends with a large bird, Kehaar, who speaks with a thick accent and performs reconnaissance for them. They use this to their advantage when they realize they ...
Posted by: Jane Campbell 4 years, 4 months ago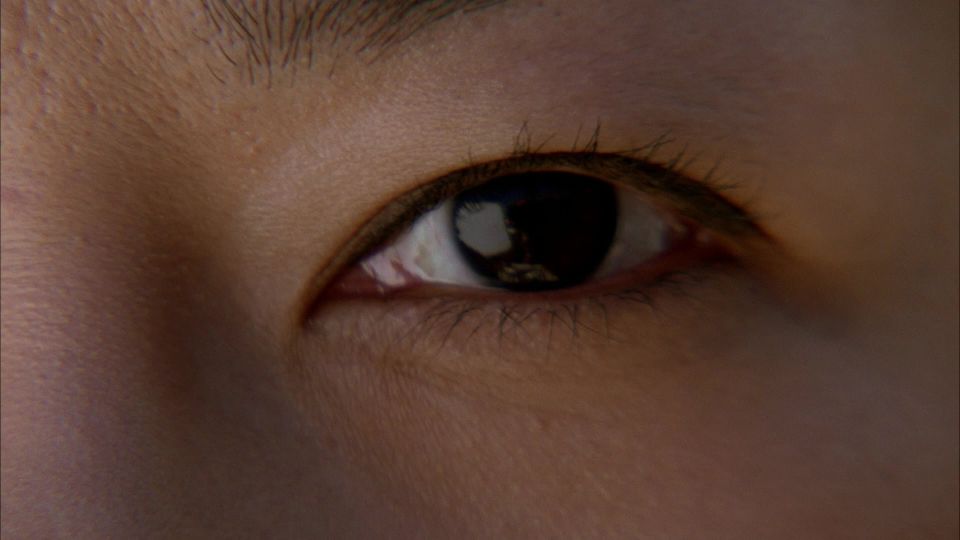 It's been a while since we had one of these LOST Exegesis posts! So sorry for the delay. It couldn't be helped. And not just the nearly two months since the last one of these -- I had trouble accessing Eruditorum Press last night.  Anwyays, enough excuses.  It's been a while.  As such, please remember that Part 1 of the essay is spoiler-free. For those who've seen the entire series, the second part of the essay, titled "Through the Looking Glass" (and appearing next week in the second part of this massive post), applies foreknowledge to the episode at hand.
So, on to the episode at hand. House of the Rising Sun is complex. Not to say that it's difficult to understand; on the contrary, it's rather straightforward, at first glance. It's here we discover that whatever preconceptions we had about Sun and Jin, they were a bit wrong – these characters are not crass stereotypes – she's the spoiled rich girl, he's the poor nice boy corrupted by her father, who would have guessed that? It may have been Walkabout when I fell in love with the show, but it's House of ...
Posted by: Jane Campbell 4 years, 5 months ago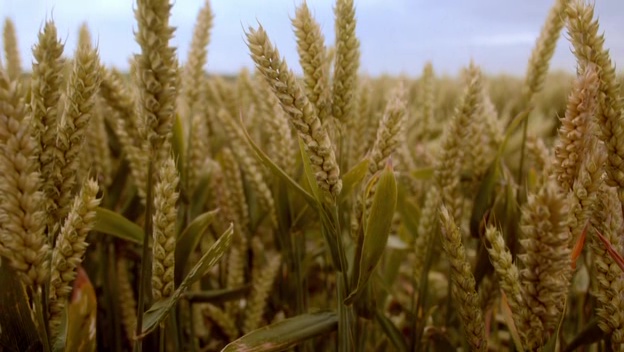 Hi all, sorry about the extended time away. Think of it as a winter hiatus, a polar opposite to, say, the summer hiatus preceding Let's Kill Hitler. Anyways, I'm back!  And I've six thousand words to share.
I just happened to rewatch Series 6 recently with very good friends, so it's on my mind, esepcially Let's Kill Hitler. It's one of those episodes that, for me, gets better every time I watch it – it's very amenable to esoteric exploration, and being so familiar with all its beats, I no longer notice the tonal whiplash and the jarring pace. "Plus, she's a woman" still sticks out like a sore thumb, but still, that's a relatively minor complaint compared to all the wonderful stuff going on in this story, and even more so in the context of its production.
For those unfamiliar with the production schedule for Series 6, many of the stories were shot or placed out of order. Black Spot, for example, was repositioned to the first half of the series, switching places with Night Terrors. Let's Kill Hitler, on the other hand, started production after they'd already filmed ...
Posted by: Jane Campbell 4 years, 7 months ago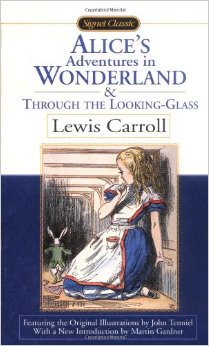 Part 1 of the essay can be found here. Unlike that part, this one will have spoilers of future episodes.
Alice in Wonderland
Next up in the Intermission is Alice's Adventures in Wonderland, written by Lewis Carroll, and directly referred to in the dialogue and as well as being referenced by the episode's title. Before we examine the manner of the title's use, let's take a brief look at Alice. Her adventures cover two books (the other being Through the Looking Glass) and are often issued as a twinset. LOST will certainly play with the Alice story in future episodes – the Season Three finale is titled after the second book, and Jack will read from the "Pool of Tears" chapter in Season Four.
Alice is ostensibly a children's fairy tale ruled primarily an aesthetic, one that's largely surreal and operates according to dream logic, what with all the talking animals and such. But the aesthetic is not completely arbitrary – rather, it relies primarily on finding new and strange meaning within the familiar, and in teasing out and secondary meanings for words that it can muster. The famous Jabberwocky poem, for example, is loaded with ...
Posted by: Jane Campbell 4 years, 7 months ago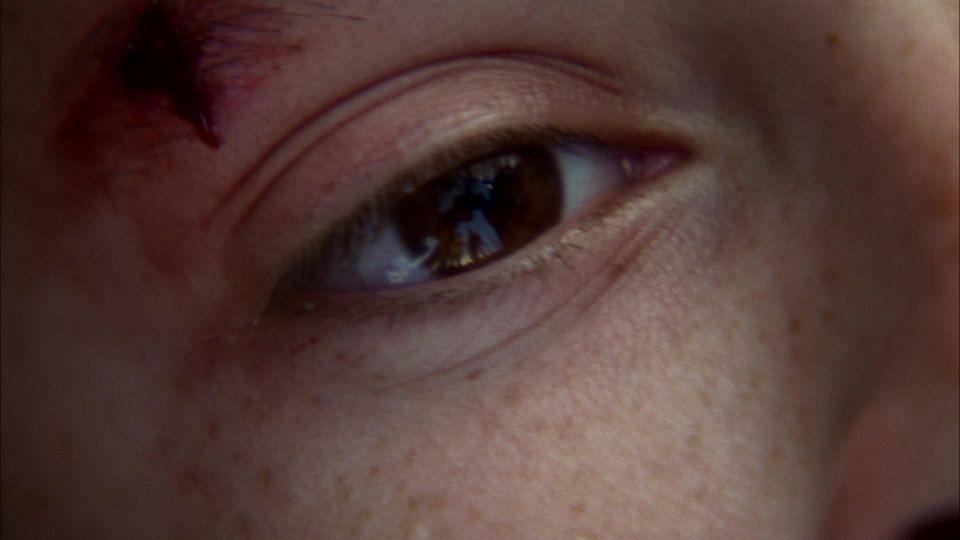 White Rabbit really does represent a rabbit hole for the series. The Pilot was, well, the pilot, the story to get you hooked. Tabula Rasa was what an ordinary episode of Lost television might look like, and Walkabout showed off all kinds of technical and emotional chops. And all of them played with certain intriguing aesthetics. This episode plays off each of the previous ones, demonstrating a certain structural and thematic continuity, while continuing to broaden the chasm gaping open upon the show's Mysteries.
We should start with the Flashbacks and the Mirrors. Two episodes in a row now, we've begun with an Opening Eye in the focal character's Flashback. This is an example of continuity, a way of visually juxtaposing two characters, in this case Jack to Locke. It also makes three of five episodes opening with the same image – this is now a part of the show's overall language, a language that is largely symbolic or at least unspoken (which we'll get to, I promise).
We'll get to the Locke/Jack stuff in a bit, but first let's take a longer look at these Flashbacks. Jack's first is when he ...